<Department> Automotive Sect. 2, Automotive Dept. 2
<Assignment Location> Sojitz de Puerto Rico
<Assignment Period> August 2019 – January 2021
Terada pictured at left together with a coworker who visited during her time on assignment.
Assignment Location and Work Duties
Sojitz de Puerto Rico, a fully owned Sojitz subsidiary, is a Hyundai vehicle wholesaling company located in Puerto Rico. With the aim of learning the basics of the vehicle distribution business and of business management, I took part in improving operations in each department, providing management support for projects, and also in exploring new business opportunities as part of the company's business expansion efforts.
Recommended Sightseeing in Puerto Rico
Gilligan's Island, an outlying island located about 10 minutes from Puerto Rico by boat, has thick mangroves, pristine water, and a peaceful atmosphere that I love. I always imagined people in the Americas to mostly sunbathe at the beach, but in Puerto Rico, people enjoyed being in the water with drinks in hand while listening to music and chatting with friends.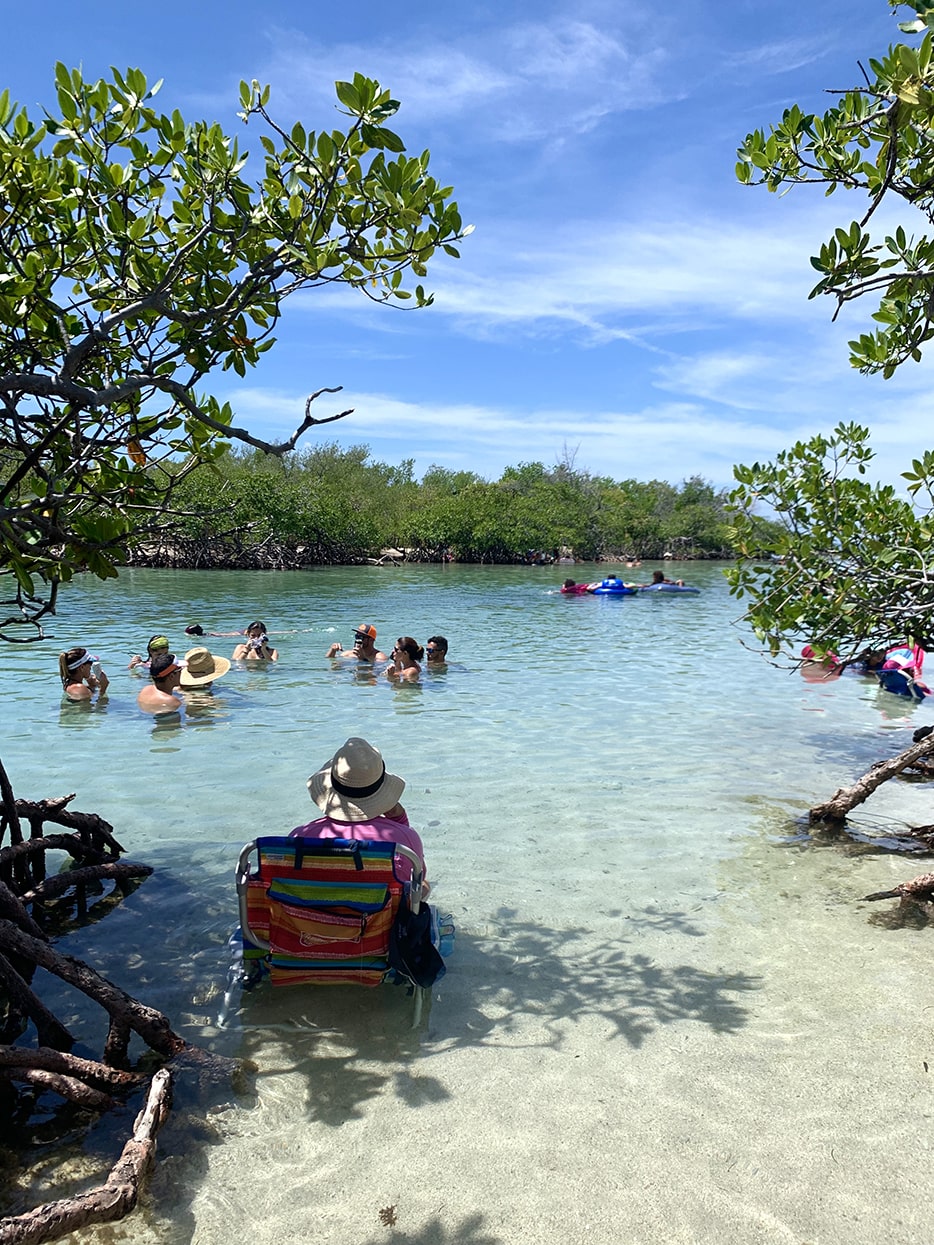 The grandmother in this picture had set up a beach chair in the ocean and was enjoying the water, which I felt really encapsulated the Puerto Rican way of life.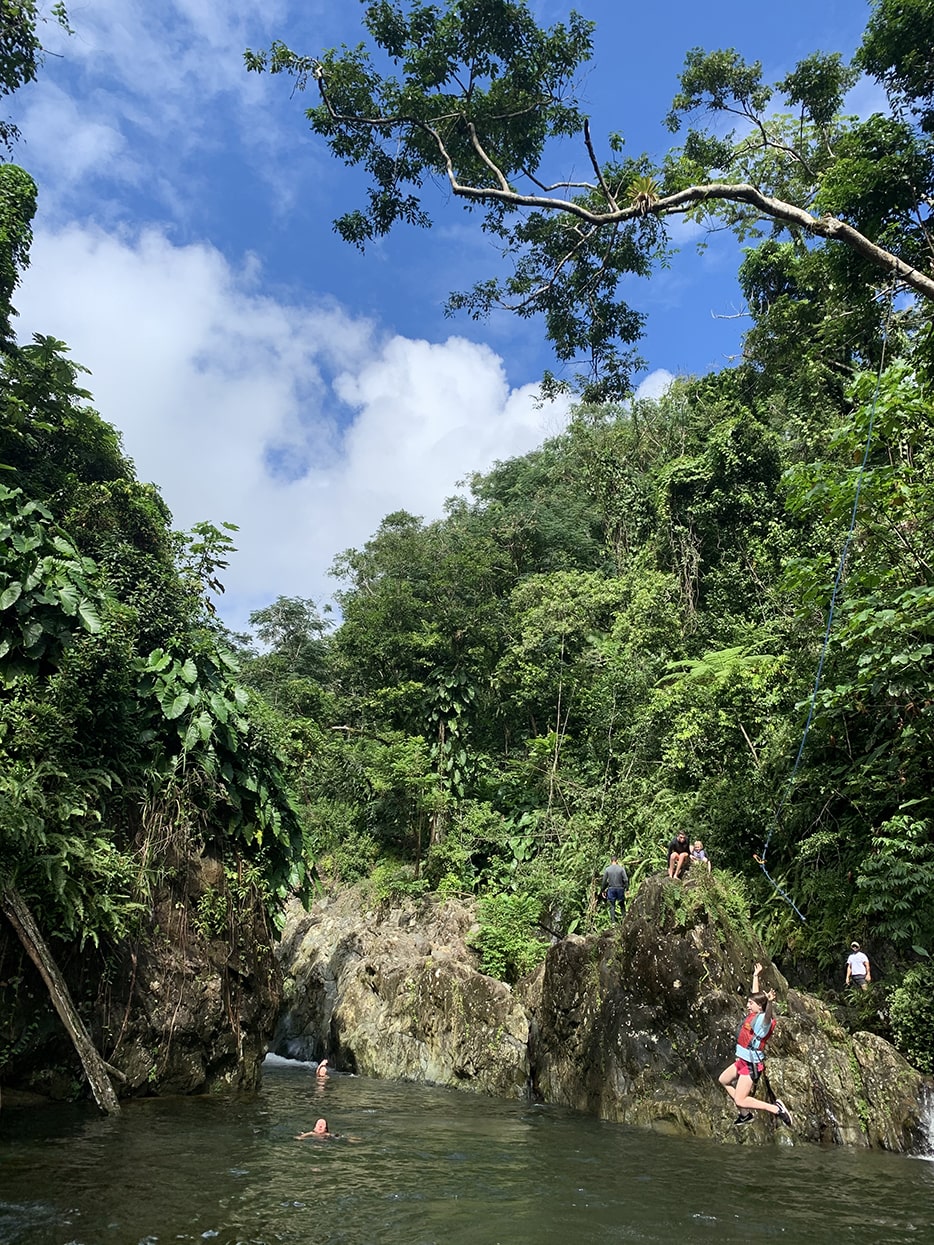 Although Puerto Rico is known for its beautiful sea and beaches, the interior of the island is covered with tropical rainforest where you can enjoy hiking and river activities.