SOFCO Seafoods, Inc. has drawn on its knowledge and expertise cultivated in salmon flake manufacturing at its plant in Kamaishi, Iwate Prefecture to launch a canned rice and grilled salmon product. The cans can be stored at room temperature, making for a perfectly portable, easy-to-enjoy snack.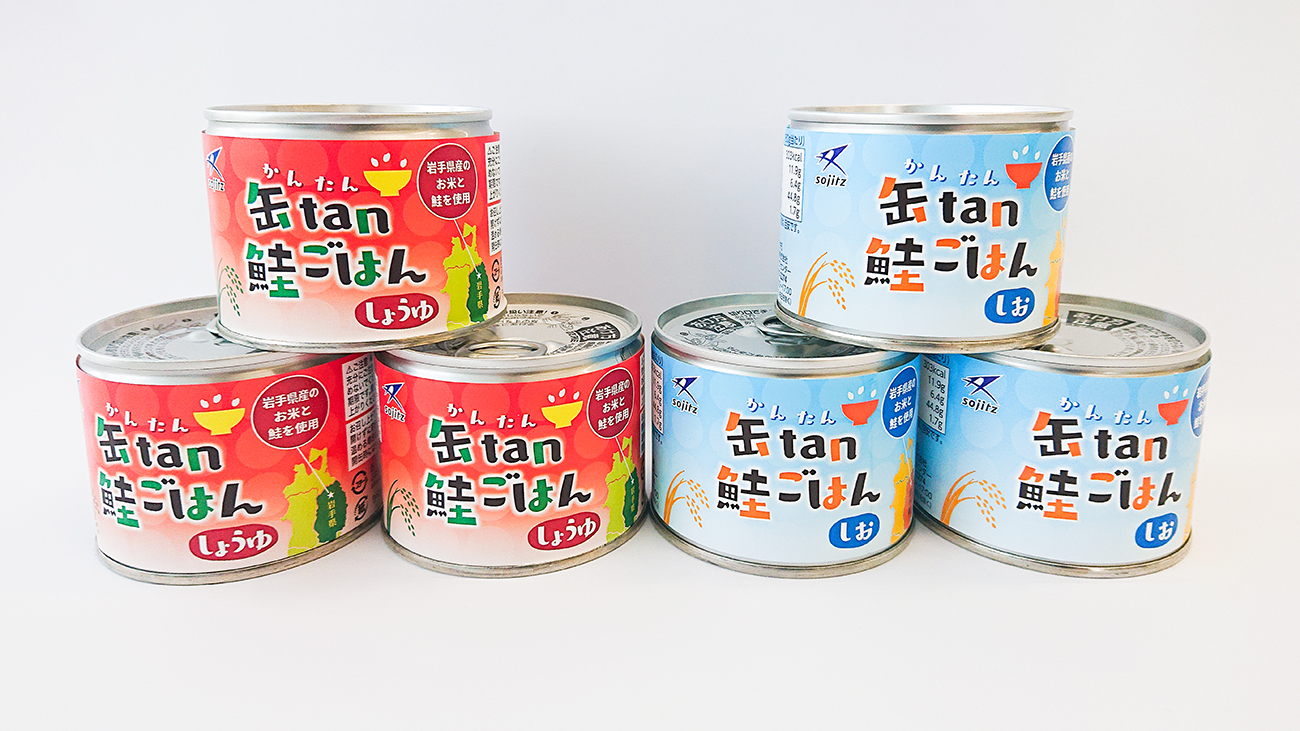 With the increase of natural disasters in recent years and stay-at-home orders as part of measures to prevent the spread of COVID-19, demand is increasing for food products with a long shelf life that can be stored away as emergency provisions. In light of this, SOFCO Seafoods asked themselves what foods can be enjoyed easily with minimal preparation, and also considered what types of food they have the capacity to produce at their facilities. After much discussion, they came upon the idea to develop a canned rice product.

As canned rice with salmon flakes was previously a relatively uncommon product, the company experienced many challenges as they worked to develop a unique container, fine-tune the product's flavor and texture, and explore ways to achieve a longer shelf life. Members of the SOFCO Seafoods sales team, the Kamaishi factory staff, and staff involved with the project at SOFCO came together as one to solve each new problem on their way to successfully launching this new product.

The new canned rice product is slated for sale at grocery stores, home supply centers, and drug stores across Japan.
Comments from the SOFCO Seafoods team:
From left to right: Ryo Yahagi, General Manager Fumihiro Abe, and Tsuyoshi Honda of the SOFCO Seafood Sales Department

While canned versions of many different side dishes exist, rice is quite uncommon, so we focused on developing a canned rice product that was easy to eat and store. Inspired by the popular salmon rice balls sold at convenience stores, the product is not only for emergency situations but is also perfect for taking on a camping trip or enjoying as part of a meal at home. It can be eaten at room temperature but is even better when heated. We hope you will give it a try!