Sojitz has acquired stake in Openlogi Inc., a startup providing a logistics fulfillment platform, reaching an agreement to form a business alliance moving forward. The investment was made through the corporate venture capital fund Sojitz established in partnership with Pegasus Tech Ventures in the U.S. in January 2019.

Openlogi was established in 2013 and provides a logistics fulfillment platform service. The company is committed to its vision of bringing about data-driven innovation in the flow of goods by using technology to transform the siloed sectors of the logistics industry into a fully integrated network. The start-up has created a network of logistics companies based on standard service specifications, eliminating the need for individual inquiries or cost estimates, and allowing Openlogi to provide a logistics fulfillment platform that uses a pay-per-use model with no fixed charges. Over 8,000 companies currently use its platform that relies on a domestic network of over forty participating logistics companies. Through initiatives such as its partnerships with major shipping companies and e-commerce platforms including Shopify, Stores.jp, and Yahoo Shopping, and its inventory management system for warehousing companies, Openlogi is working to actively contribute to the digital transformation (DX) of the logistics industry.

Demand for logistics services is expected to continue to grow as the e-commerce market rapidly expands. Sojitz will use this investment as an opportunity to explore new business partnerships with the e-commerce, warehousing, and shipping companies with which Openlogi is affiliated. Sojitz is pursuing initiatives including the expansion of its logistics and warehousing business, the establishment of new logistics services, and data-driven streamlining of the logistics industry. The company will strive to create businesses that provide solutions to the challenges of the logistics industry in Japan and abroad.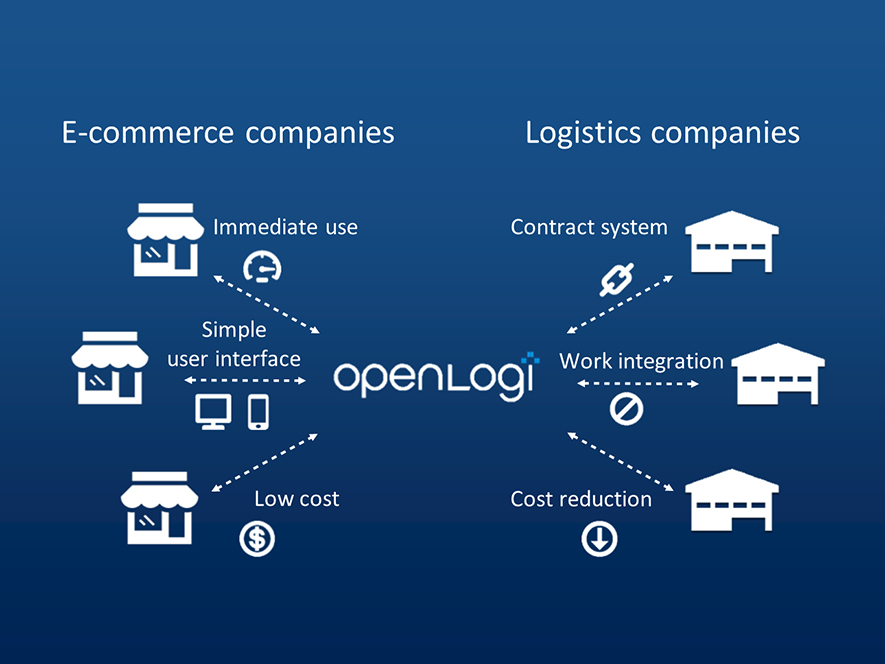 Openlogi business model