Meat One Corporation received The Food Industrial Technical Award on October 15th. The award, organized by Shokuhin Sangyo Shimbunsha Co., Ltd., evaluates and recognizes the prominent and notable food products and initiatives of each year.

Shokuhin Sangyo Shimbunsha, a food industry trade journal responsible for publications including the Shokuhin Sangyo Shimbun and the Daily Meat & Livestock, established the award in 1971 to commemorate the company's twentieth anniversary since its founding. This year marks the award's fiftieth anniversary. A selection committee of industry officials rigorously evaluates candidates within six categories: products and technologies; materials, equipment, systems; marketing; international; environment and CSR; and regional initiatives.

Meat One is a marketing company established by Sojitz Foods Corporation in February 2018 in collaboration with companies all along the meat value chain—from meat processing to distribution—aiming to reliably and safely offer quality processed meat products at competitive prices to consumers in Japan and around the world. Meat One received the award within the marketing category in recognition of its corporate vision to mobilize quality craftsmanship to provide consumers with competitively priced meat products.

Shokuhin Sangyo Shimbunsha recognized thirty-four organizations across the six categories this year, with Meat One receiving one of the six awards given in the marketing category. Meat One is proud to receive this great honor, and will continue to collaborate with its affiliates, challenging each other to greater heights. Going forward, Meat One will strive to contribute to Japanese food culture and create fresh, original products and initiatives.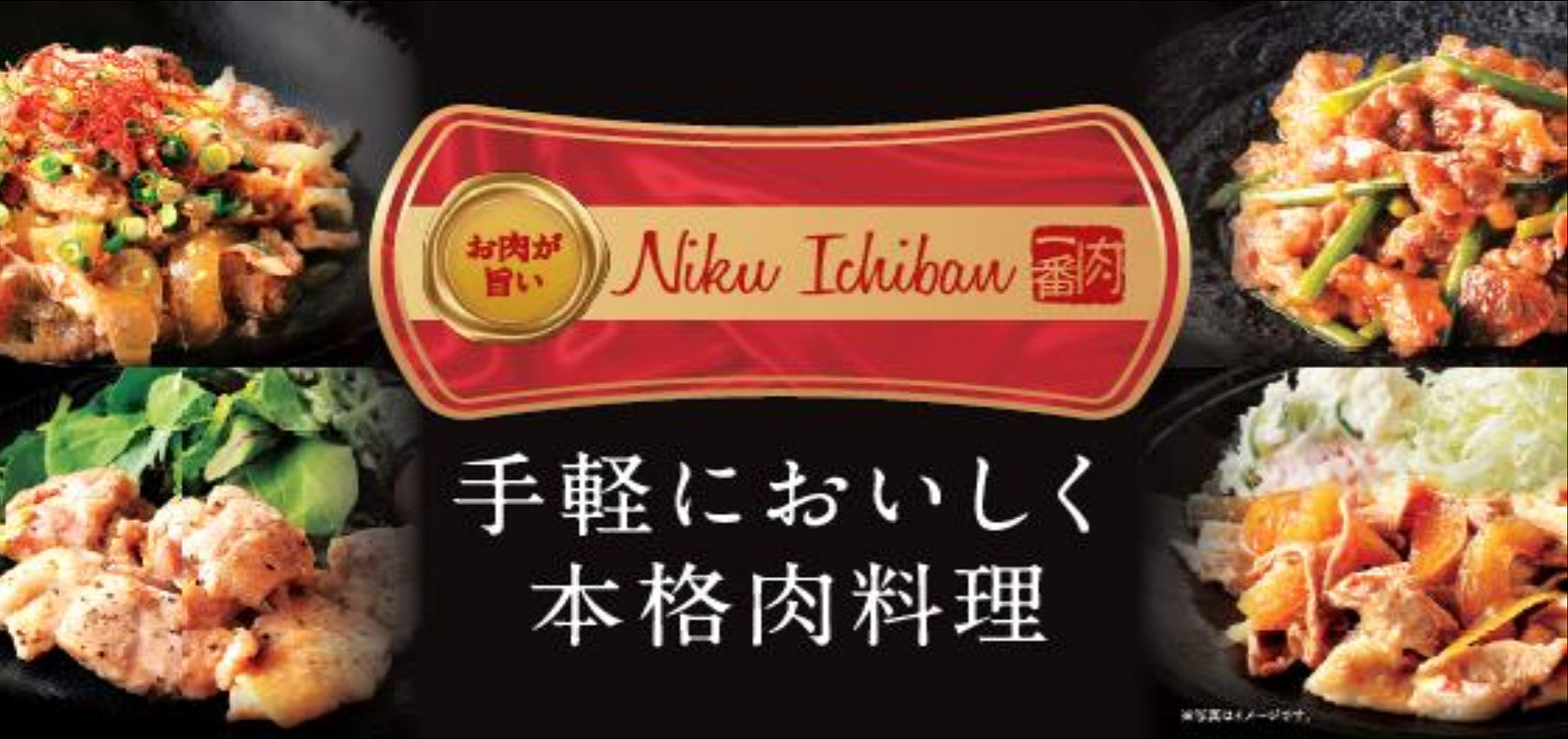 The "Niku Ichiban" series, developed under the supervision of Meat One. Just sauté "Niku Ichiban" products in a frying pan to prepare an easy and authentic meat dish.