"Sakura Kazaguruma Wall," an installation of 5,000 cherry blossom-shaped pinwheels, is on display from July 30th through August 31st near the main entrance of Nasu Garden Outlet (Nasushiobara, Tochigi), a facility operated by Sojitz Commerce Development.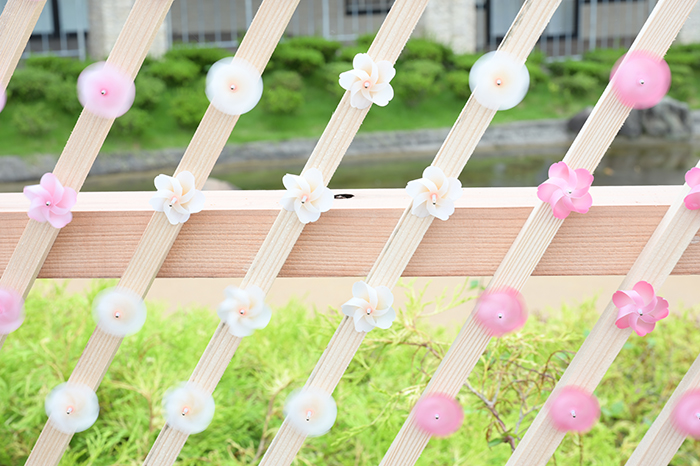 Roughly twenty-meter wall decorated with cherry blossom pinwheels
This spring, events such as graduations, entrance ceremonies, and hanami (cherry blossom viewing) picnics have all been cancelled or held at a reduced scale due to the spread of COVID-19. The "Sakura Kazaguruma Wall" project was imagined as a way for guests to create new memories amidst the expansive, natural beauty of Nasu.

Tourist areas across the country have faced hardships due to the State of Emergency declared in April and subsequent stay-at-home orders which have limited travel. The Nasu area, known for its hot springs and abundant natural beauty, has been no exception. Nasu Garden Outlet has cooperated with local hot spring inns and the local farming community in coordinating events to revitalize the region, with the "Sakura Kazaguruma Wall" being one of these events.

On July 30th and 31st, the outlet mall provided a service in which guests could have commemorative photos taken by a professional photographer, and guests were gifted the photos afterward. Guests shared their thoughts on the event, saying "With so much bad news lately, this fun event has lifted my spirits" and "Getting to have our photo taken by a professional photographer is such a great memory."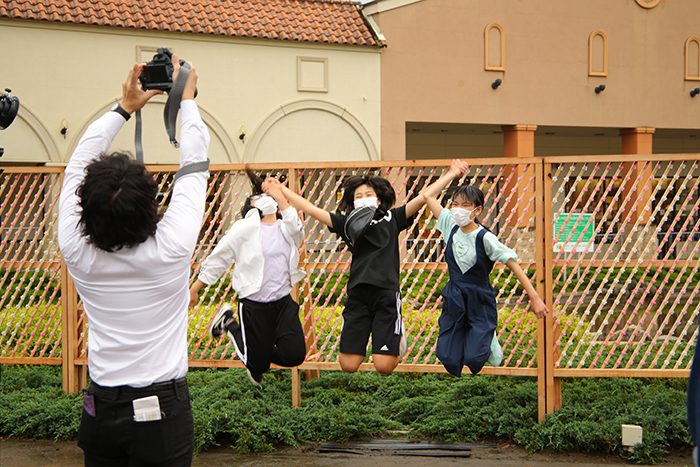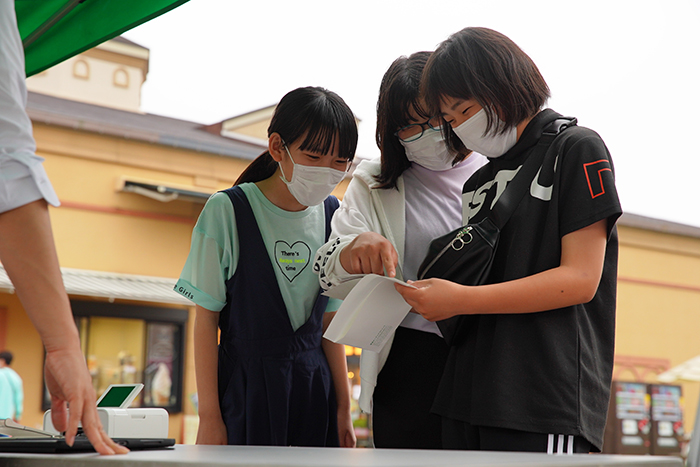 Each one of the cherry blossom pinwheels evokes feelings of spring, and guests can enjoy Nasu's refreshing summer breeze as they watch the pinwheels spin. We hope you will visit and make some great summer memories.