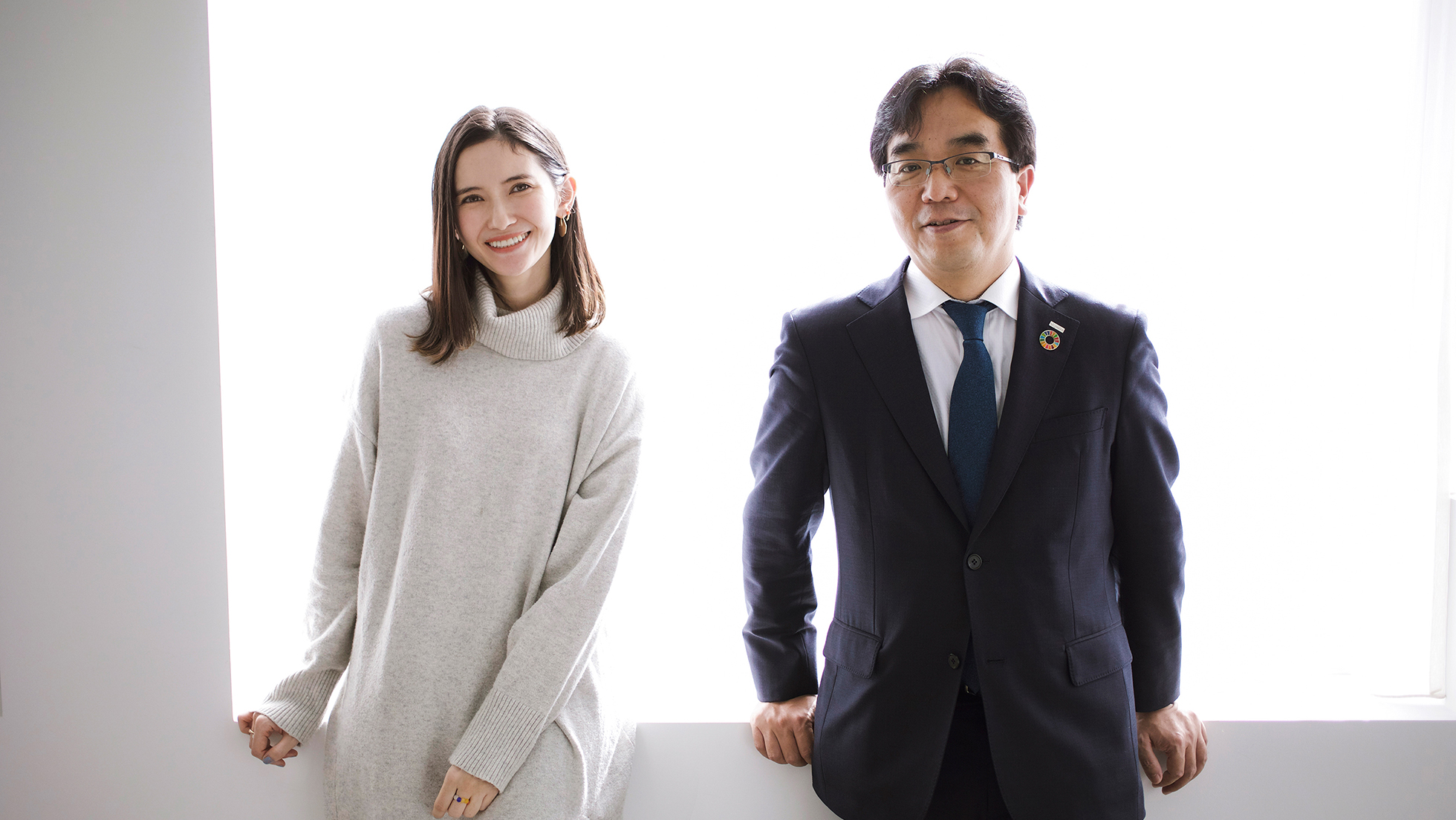 Health consciousness has become deeply ingrained in our society with advancements in technology and greater consumer awareness. Yet while we all pray for good health, our health is difficult to fully control. While doctors and medical professionals are at the frontlines of the health care field, Sojitz's Infrastructure & Healthcare Division is helping to shape the healthcare landscape to offer greater convenience. How can be achieve even better health in the future? Masakazu Hashimoto, COO of Sojitz's Infrastructure & Healthcare Division, sat down with guest Saya Ichikawa to discuss the future of wellness.
Photograph_Tomoki Kuwajima
Hair&Make_Shohei Inoue
Edit / Text_Shota Kato (Original Japanese)
100-year-life: The possibility of medical clinic chains that cater to consumers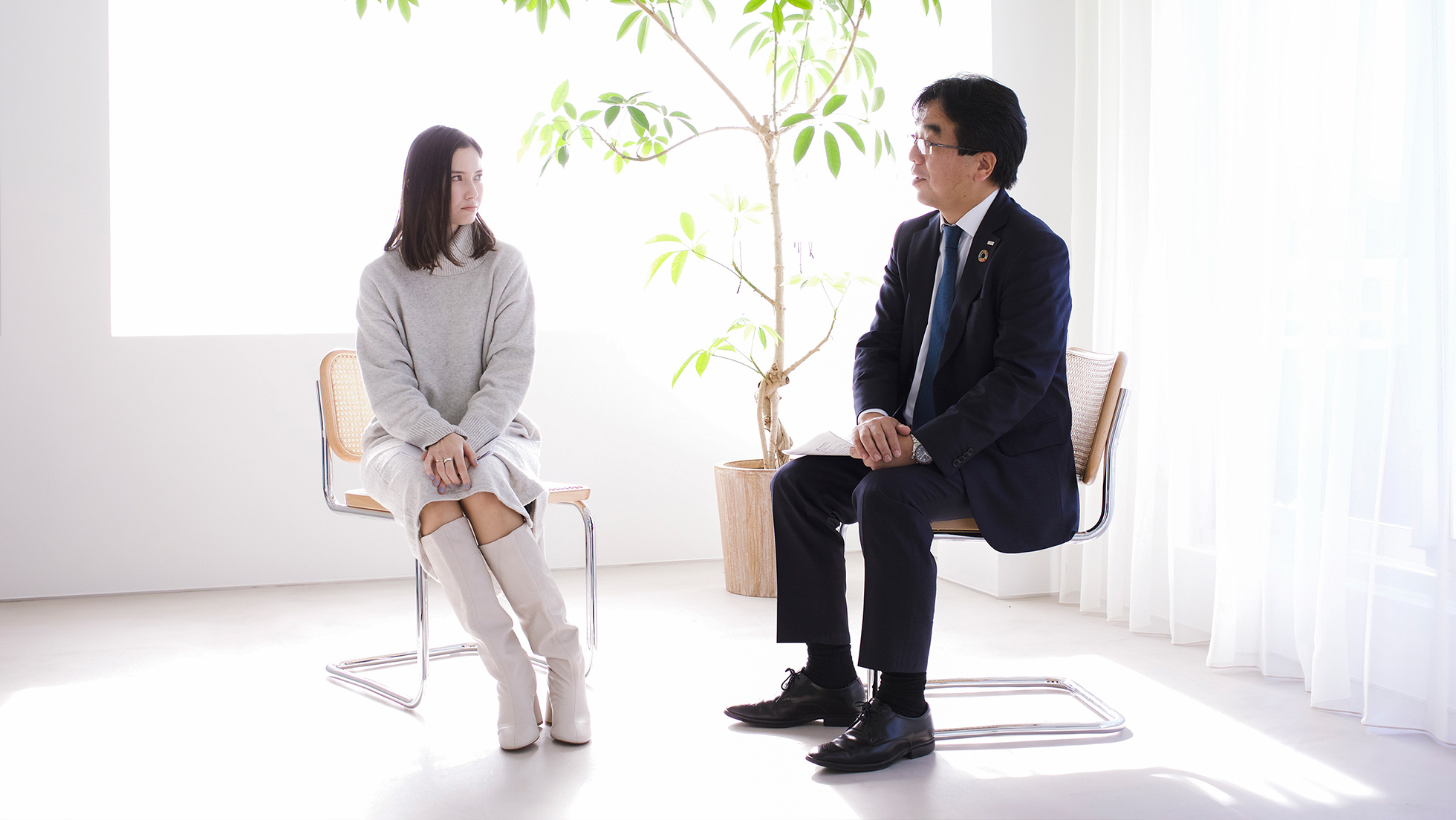 Hashimoto:I hear that you used to live in Detroit. When I was working overseas, I moved to Detroit in 1999 and stayed there for five and a half years.
Ichikawa:What a small world! Maybe we even crossed paths somewhere?
Hashimoto:I'm looking forward to talking with you today, particularly seeing as we both share this Detroit connection. In Japan, we often talk about a "100-year-life" or the "era of longevity," but do you have any concerns when it comes to your health?
Ichikawa:Speaking from personal experience, I've grown more worried about maintaining quality of life (QOL) over the years. These days, another common expression is "healthy life expectancy over average life expectancy." What is the average life expectancy for Japanese women today?
Hashimoto:The average life expectancy is around 87 years old. However, healthy life expectancy is only 75 years, meaning there are nearly 12 years where these seniors may need nursing care or support due to declining health. People most commonly require nursing support for dementia or cerebrovascular disease, which are closely linked to lifestyle factors. There is data that suggests lifestyle diseases such as high blood pressure and diabetes increase your risk for dementia.
Ichikawa:Even if I can lead a long life, it would be terrible to suffer in old age. How is Sojitz contributing to this society of longevity?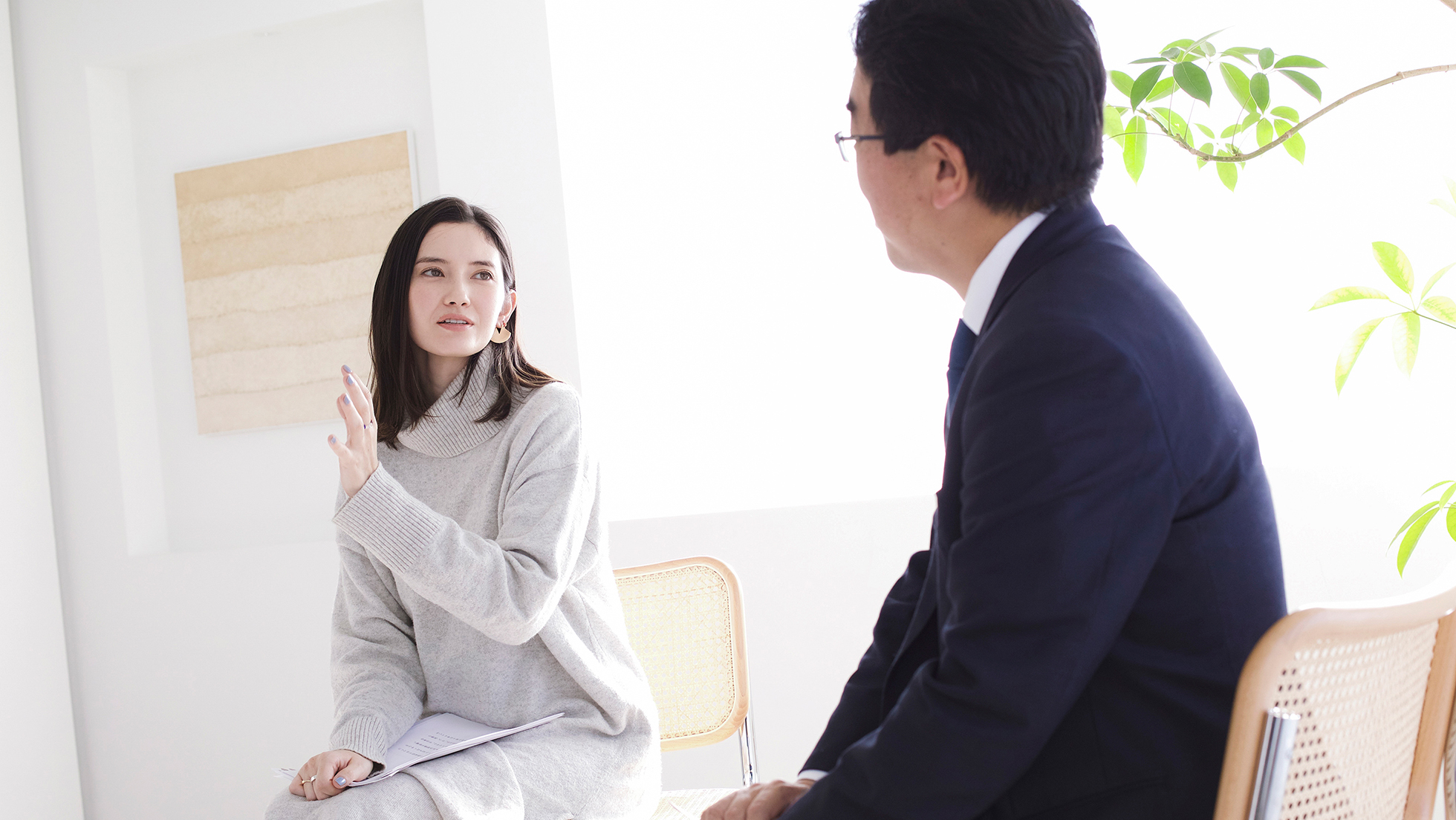 Hashimoto:Since Sojitz is a general trading company, we are not experts in the medical field. In other words, we are not directly involved with hospital medical treatments or the development of medical technologies. Our role is to efficiently provide the necessary medical services to places with existing needs. At Sojitz, we aim to contribute to global health and the economy through our business activities. To give an example, we recently invested in a medical clinic chain business in March 2021 that has around 300 locations in the Asia and Oceania region.
Ichikawa:I'm not familiar with medical clinic chains. Can you explain?
Hashimoto:To use an analogy, imagine your local doctor's office becoming as conveniently accessible across multiple locations similar to Japan's convenience stores. Convenience stores give you a sense of security. No matter where you travel in Japan, you can expect to see the same products lining the shelves. Product quality is guaranteed, and convenience stores are also open 24 hours a day. While medical services can be difficult to navigate, if clinics become branded chains it will be possible to build a system that ensures a standardized level of service for catering to the needs of consumers.
In Japan for-profit organizations cannot operate medical institutions and consequently medical clinic chains are not common. However, clinic chains are expanding as a business model in some countries overseas. Costs can be reduced through shared IT systems and shared management styles. Since clinic chains generate profit as businesses, these profits lead to reduced medical costs down the road. We hope to build our networks and acquire knowledge in the clinic chain business overseas and one day bring these chains to Japan in the future.
Ichikawa:Health and medical care are immediate concerns for everyone, so it makes sense to have clinics that we can rely on 24 hours a day. It would be great if clinics could be more easily accessible in Japan.
Shifting from a world of medical treatment to prevention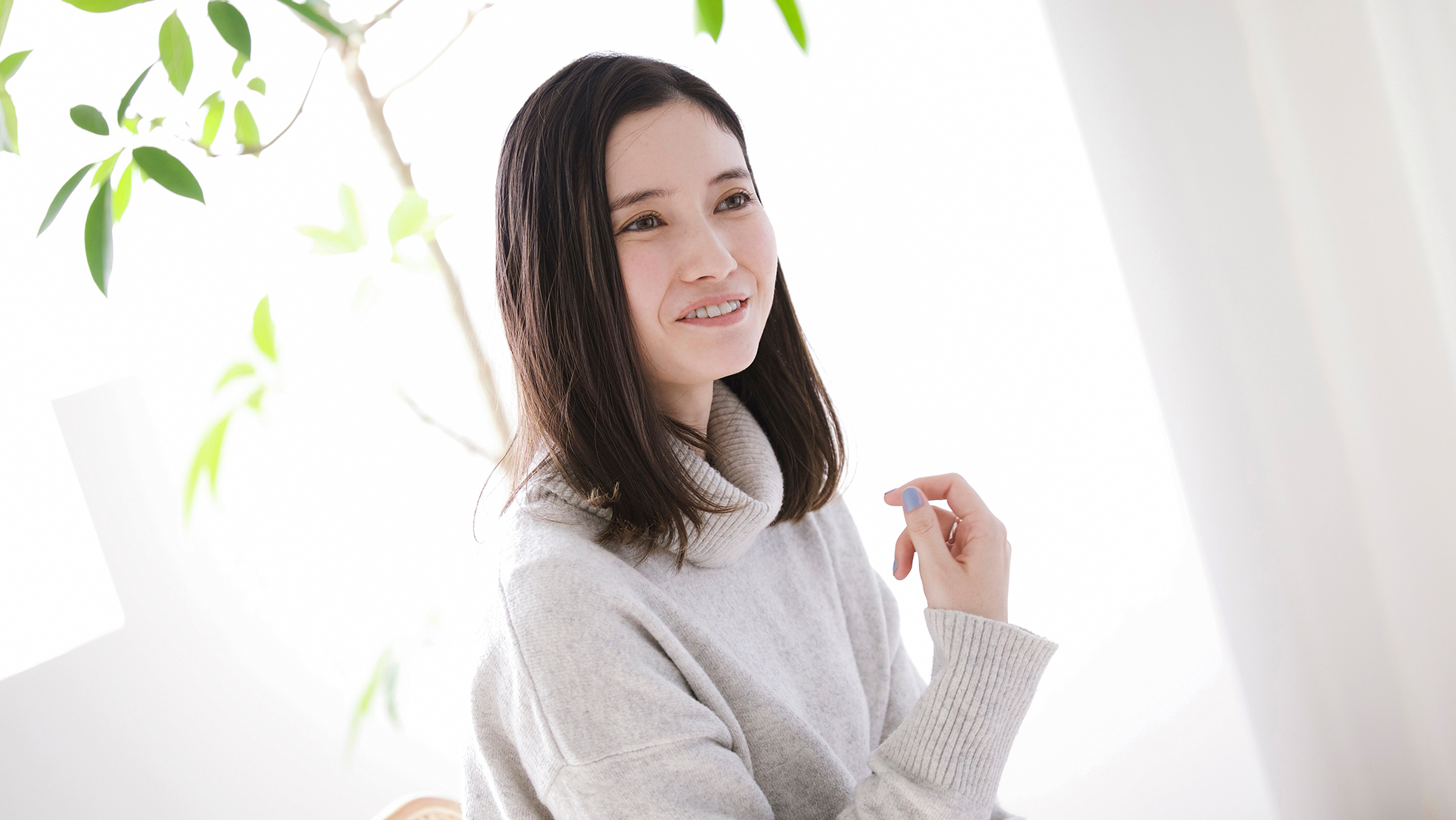 Ichikawa:The people around me are very health conscious, and I find subjects like fitness and health have naturally come up more frequently these days. Greater health awareness leads to preventative care, correct?
Hashimoto:Exactly. Instead of receiving treatments after getting sick, it's important be aware of your health condition through regular health checkups and then address any risks early on. Preventative care is a megatrend in health care.
Preventative measures can help to lessen the severity and duration of disease. If you are careful to lead a healthy lifestyle and take preventative steps to avoid disease, not only can you keep your individual QOL from declining, but it's also good for your wallet which is killing two birds with one stone. Incidentally, medical costs in Japan currently total 40 trillion yen, which is forecast to reach 54 trillion yen by 2025.
Ichikawa:Preventative care is an important factor in helping to reduce medical expenses then. What plays a critical role when it comes to prevention?
Hashimoto:Primary care is most important for prevention. Since you lived in the U.S. I assume you are already familiar with the benefits of primary care medicine.
Ichikawa:Yes, I know that primary care offers comprehensive medical support close by, and you can consult your primary care physician with any medical concerns. Japanese people might be unfamiliar with the concept, but these doctors are so-called "family doctors."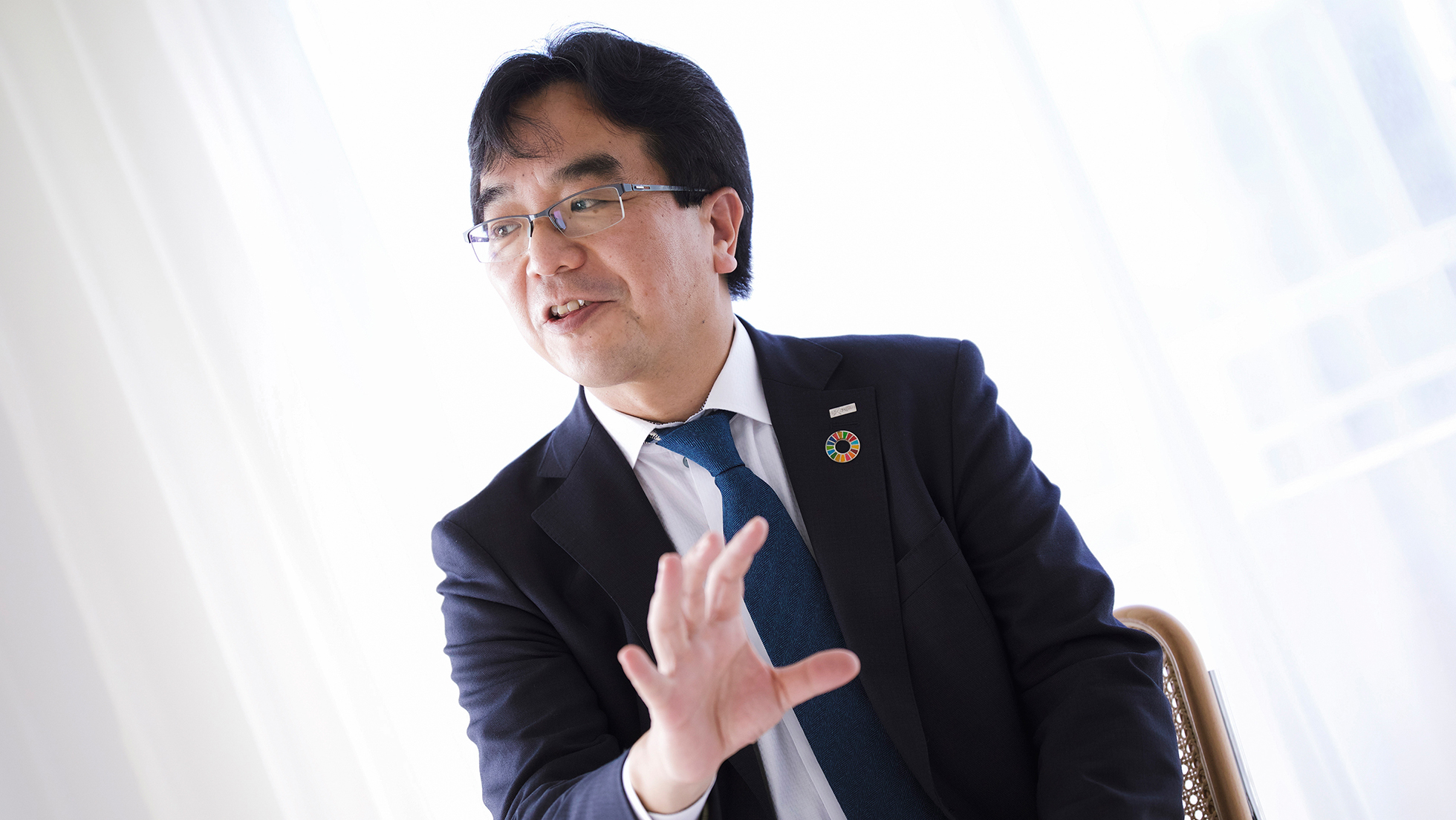 Hashimoto:To realize effective preventative care, it's critical to establish an environment in which people can consult with doctors at any time regarding even minor concerns. We see clinics as becoming central to preventative care by offering primary care medicine as opposed to major university hospitals or general hospitals, which handle emergency care for life-threatening conditions or highly specialized treatments. From your experience living in the U.S., did you find the medical system to be more convenient or advanced compared to Japan?
Ichikawa:It's hard to say. Since the U.S. has high medical costs, I recall trying to avoid going to the doctor as much as possible. In Japan, it's perfectly normal to visit the doctor if you have a cold or a fever. However, in the U.S. people generally take over-the-counter medicines first. For example, if you have an earache in the U.S. you would go to your family doctor first as opposed to going directly to an ENT. However, I think there are some disadvantages for people in the U.S. who can't easily visit the doctor.
Hashimoto:With primary care, you can be examined and prescribed medication in one place. It's easy to consult doctors for advice on any number of symptoms or individual concerns. If the clinic doctor determines that you need to see a specialist, the doctor will give you a referral. Generally, I think serious disease can be prevented if people can feel comfortable visiting clinics, which also ultimately helps to contain medical costs.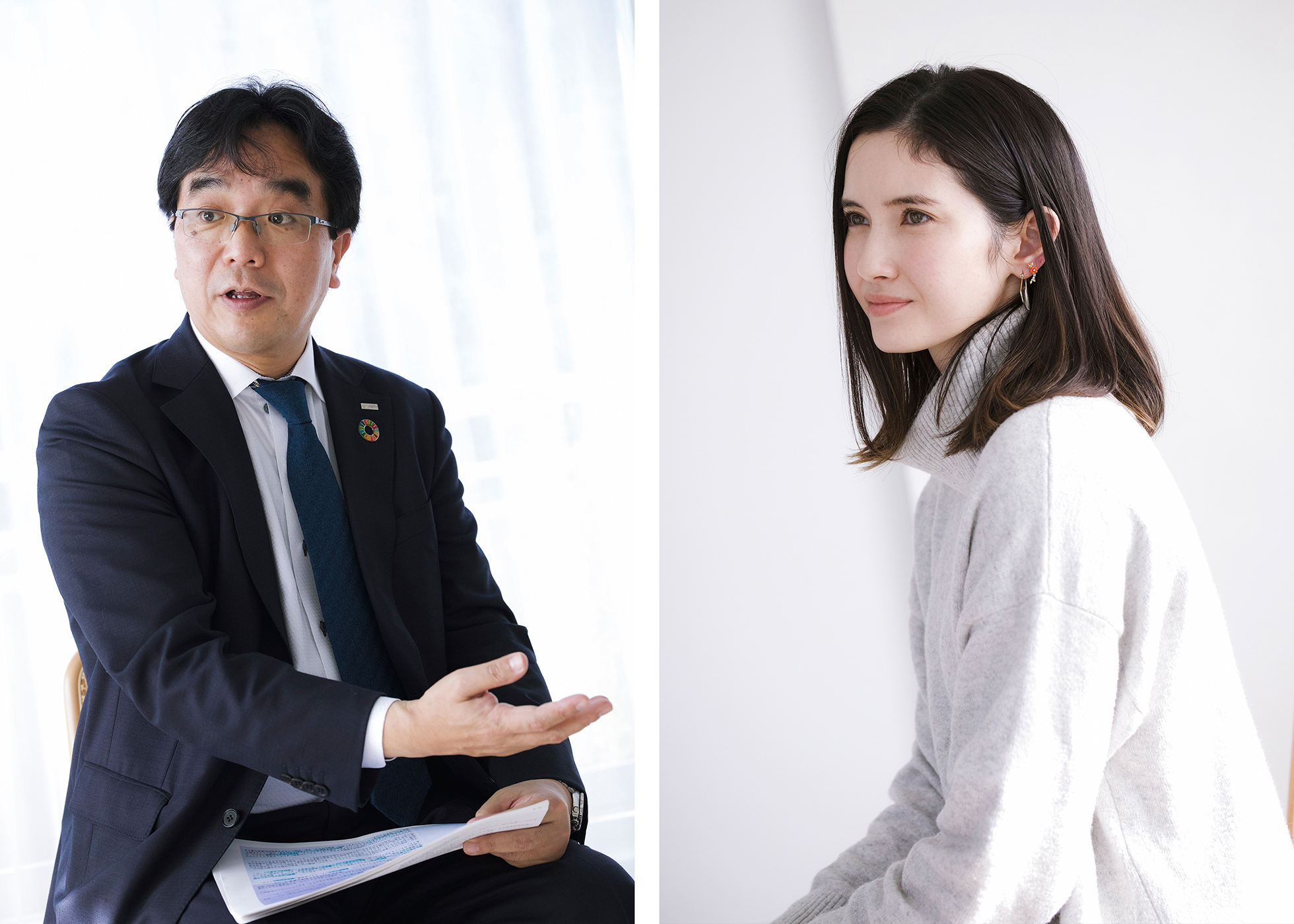 Ichikawa:In terms of containing medical costs, is it better to go to the doctor once symptoms are already exacerbated or go in and get a prescription when symptoms are still manageable?
Hashimoto:While colds generally go away on their own, there are cases where a cold can become aggravated. It's important to ensure that a serious illness is not overlooked because symptoms are mistaken for a cold. While I'm not certain about the statistics, total costs are generally reduced if you are treated at the preventative stage or at the earliest onset of an illness as curing exacerbated cases becomes more difficult. Let's think about cars as an example. It's much more expensive to have your car fixed after it breaks down than to maintain it regularly. Regular maintenance reduces costs over the long-term and gives more mileage over the car's lifespan. When it comes to serious illnesses like diabetes and cancer, it is important to improve on healthy lifestyle habits as well as find and treat the disease at the earliest possible stage.
Ichikawa:My generation tends to have greater health awareness and prefer a natural lifestyle. Many people are averse to taking medicine or going to the doctor. Since these ideas are somewhat contradictory, it seems important to correctly understand preventative care and its benefits.
Medical systems are evolving from hospital-centered care to a patient-centered approach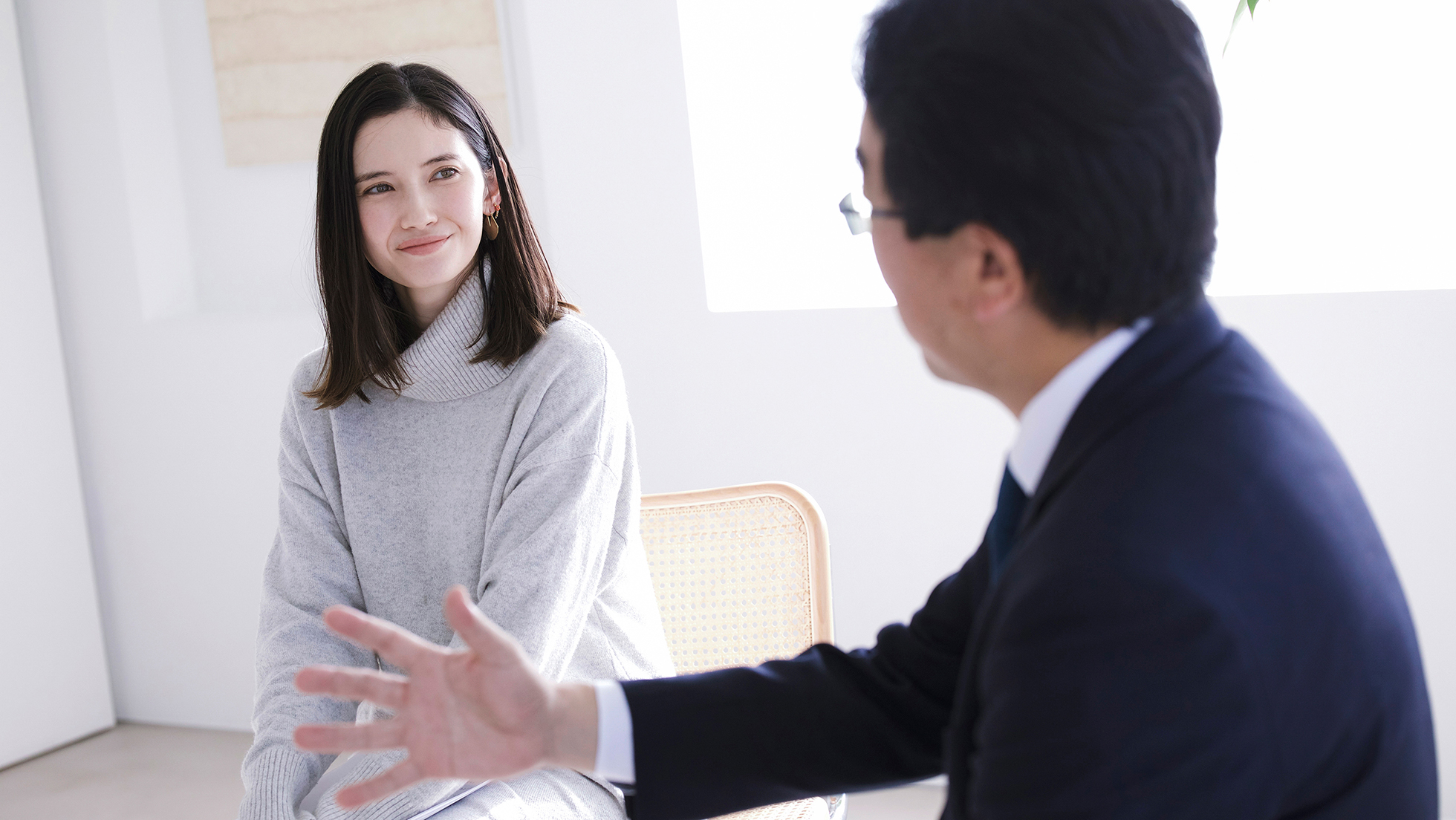 Ichikawa:I've heard telemedicine has become widespread due to the impacts from Covid-19. Will telemedicine become the main form of medical care in the future?
Hashimoto:Even in that case, offline medicine will always be necessary. What's important is the idea of how online merges offline (OMO). Do you shop online often?
Ichikawa:Yes, I buy a lot goods online. Personally, I don't mind not seeing the product in person. While I do think it's important for major purchases like cars, I have no problem buying food or cooking utensils online. I keep receiving online product recommendations for similar products even though I really don't need more than one frying pan. (Laughs) Now that we've gotten used to having everything online, I'd like to try a telehealth appointment too.
Hashimoto: I do think online medical care will increase, and it will be crucial to realize an integrated online and offline system. With online shopping, your past purchase history is recorded. One example of this type of OMO integration would be if you shop at a particular clothing brand and your in-store purchase history is added to your digital account through a system with a member's card or digital app.
This type of system is beneficial for consumers because it makes it possible track your purchase history with centralized management as well as receive the latest updates and information about your orders. It is also helpful for retailers in terms of offering targeted recommendations and direct marketing and for managing inventory. We hope to realize this type of digital management in the medical field.
Ichikawa:So if you visit the same clinic chain, your medical records can be shared?
Hashimoto:Yes. First, we would aim to have medical records that can be shared within the same clinic brand. Eventually, our goal is to have a shared system across different medical institutions. Not only your medical charts, but your daily meals and exercise records will be consolidated together to make health management more convenient. Up until now, medical care has been hospital-centered and fragmented. However, moving forward, I have no doubt that a seamlessly integrated, patient-centered medical system will become the norm.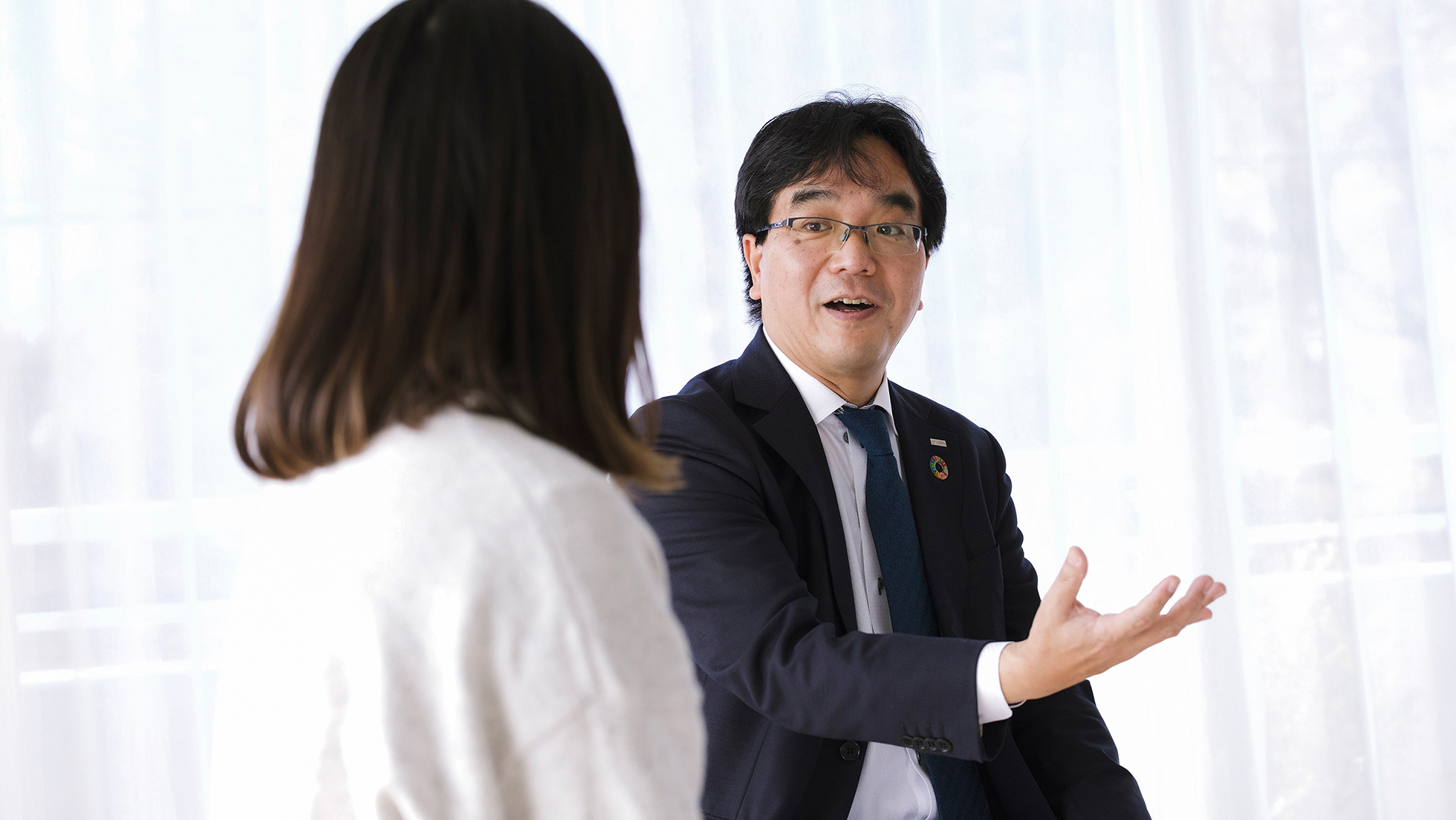 Ichikawa:It certainly sounds more convenient to have all your medical information accessible at once, but ultimately the individual really has to make an effort to lead a healthy lifestyle. For people like me who want things to be easy, it would be great to have concrete exercise and nutrition-related recommendations. (Laughs) That being said, an individual's health information is personal information. You might have medical information that you don't want to share with every doctor. What are your thoughts on patient privacy?
Hashimoto:As with other general types of personal information, I think patients will need to provide consent and will be free to refuse to share their medical information. It's important to develop a system where we can easily control which data will be shared or withheld.
Sojitz's opportunities in the medical field as a general trading company
Ichikawa:From this conversation, I'm gaining a better understanding of how general trading companies are involved in the medical field.
Hashimoto:As a general trading company, we have global networks and offices across the world, with access to information and business in each region. At Sojitz, we identify market needs and supply any personnel or function-based needs through a worldwide search of our networks to then organically forge key connections. From there we create, develop, and connect businesses together. The real pleasure in working for a general trading company comes from making these connections to create new business.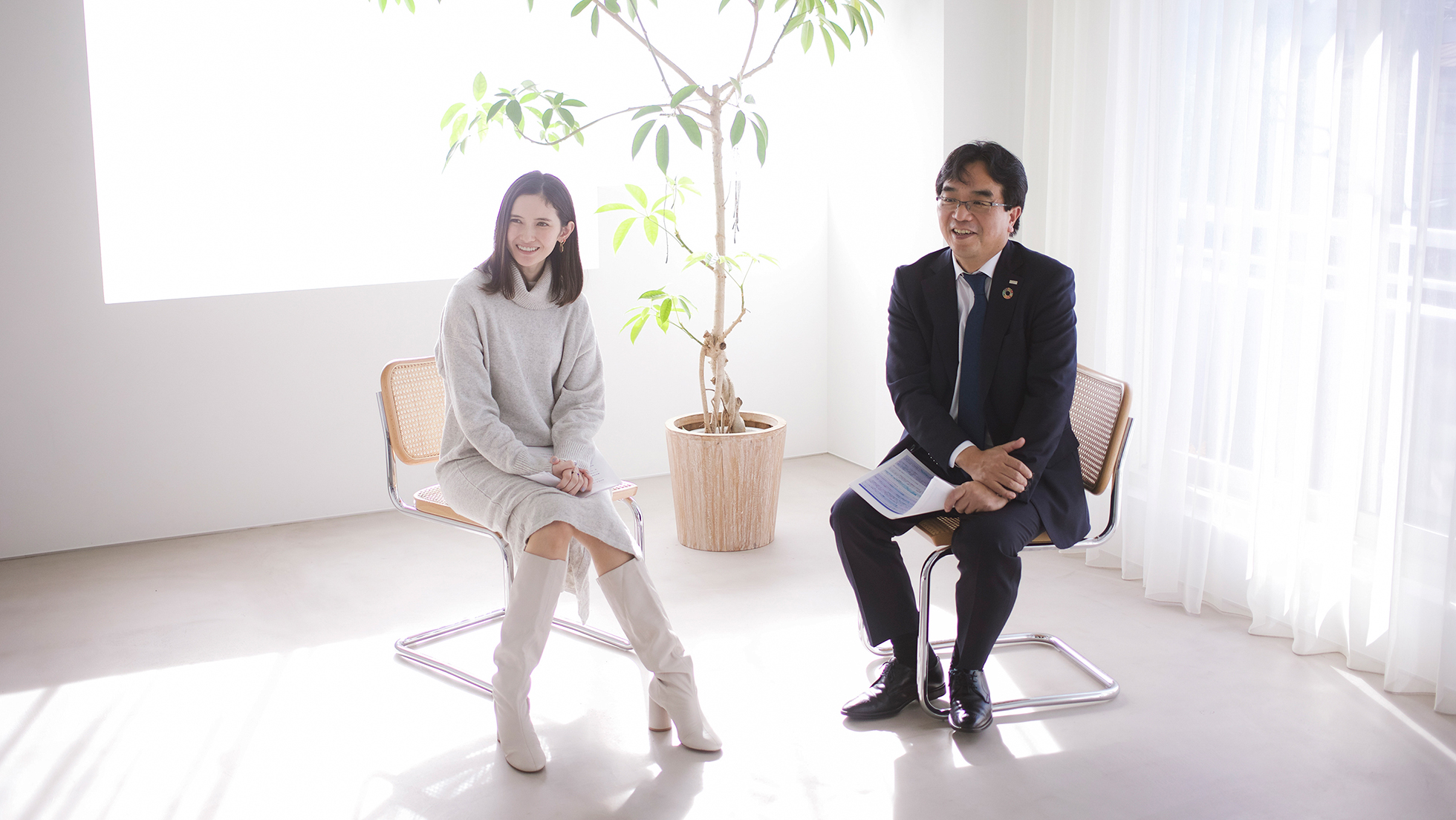 Ichikawa:What kind of possibilities exist in the healthcare field through these types of diverse collaborations?
Hashimoto:There are needs that can be met through crossovers in multiple fields such as urban development, data, IT, communications, and energy. For example, Sojitz is engaged the development and operation of industrial parks. If people working at these parks form cities in the area, the community then requires medical institutions like clinics and hospitals. Demand arises for distribution of medical equipment and medicine and there is a need to attract hospitals to the area. Sojitz hopes to increase its experience by taking on these opportunities. We are also focusing on medical insurance. Have you heard of managed care, which is quite common as a type of health insurance in the U.S.?
Ichikawa:No, I've never heard of managed care before.
Hashimoto:There is no universal healthcare system in the U.S. like in Japan, so private health insurance providers offer health insurance plans and medical services. Most revenue comes from membership fees (insurance premiums) collected through a subscription-based system. In this business model, it is more profitable if insurance holders improve their health and make fewer medical visits. As a result, insurance premiums can be reduced without compromising the quality of medical services, which leads to an overall reduction in medical costs. This health insurance system is called "managed care."
In the U.S. there are managed care systems through which patients and doctors can check and share treatment history and the results of medical exams. In addition to these online systems, outpatient numbers have gone down after these insurance companies proactively introduced point programs, gym discounts, and coaching to encourage healthy habits.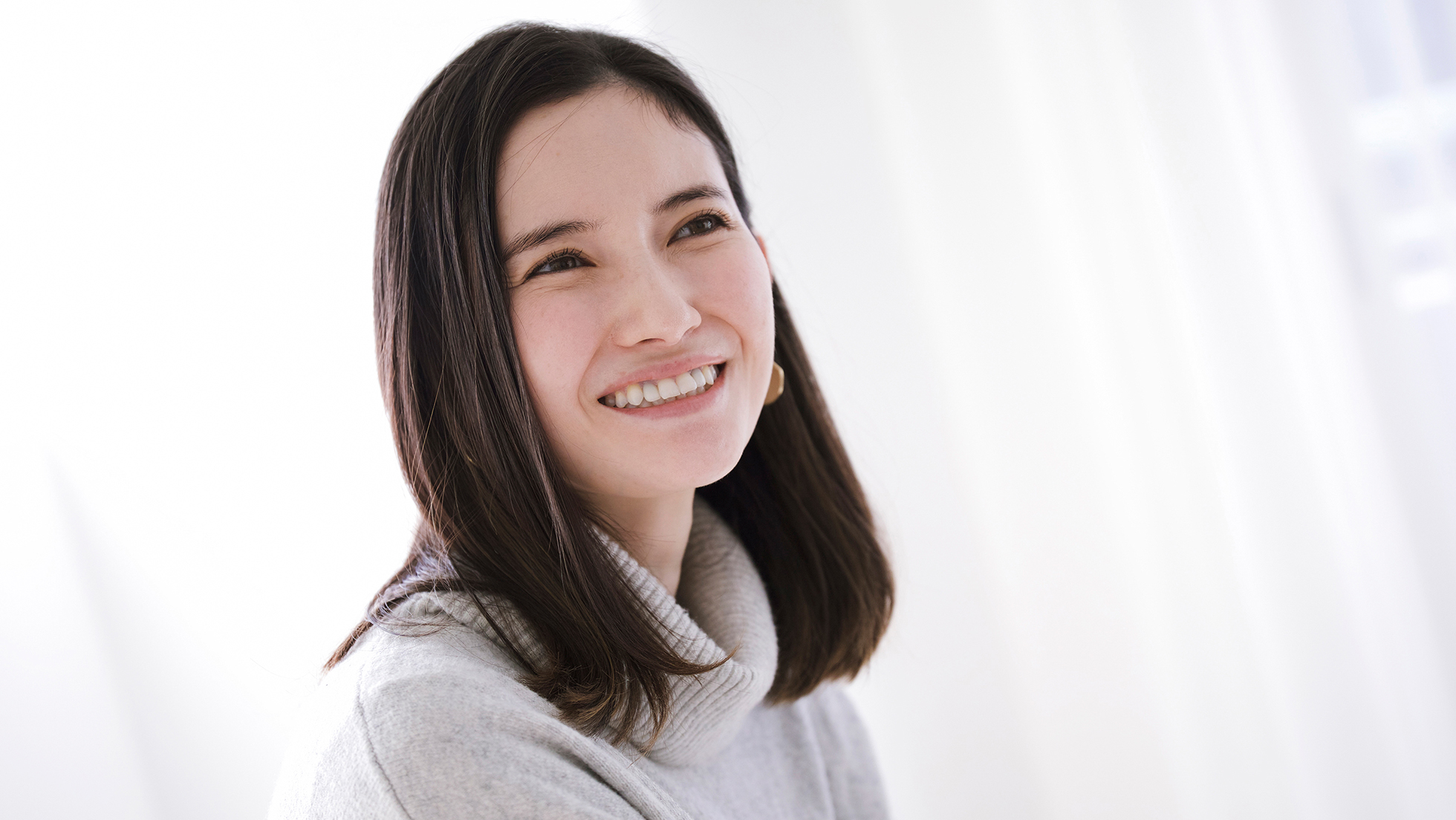 Ichikawa:That sounds like an effective approach to get the attention of people like me who are focused on convenience. What are your thoughts on medical care in Japan?
Hashimoto:There is a fantastic medical system in Japan, where you can receive high quality medical care for the same standardized prices across the country. However, hospitals profit from more patient visits and individualized health programs are not covered by insurance, which limits the means through which these types of programs can be introduced. Sojitz aims to gain hands-on experience and build models of success overseas, so that we can eventually reimport these businesses back to Japan. On that note, is there anything that you wish was more convenient about medical care in Japan?
Ichikawa:It would be nice if there was an easier method for keeping track of prescription records. I always forget my prescription book at home and end up getting a sticker to bring home to paste in the book later on. (Laughs)
Hashimoto:It would certainly be much more convenient to have prescription records fully digitized. (Laughs) In Japan, our Covid-19 vaccine certificates are finally digitized which is indicative of today's digital advances.
Ichikawa:Certainly! I see that Sojitz creates new services based on existing needs, and the company's role is to gradually create change in the world through these needs-based services. As a consumer of medical services, I look forward to a society in which medical care will become even more convenient and safe.
PROFILE
Born in 1987. A regular model appearing in magazines such as Sweet (Takarajimasha, Inc.), BAILA (Shueisha Inc.), and vikka (Sanei-Shobo Publishing Co., Ltd.) In addition to her activities as a model, Ichikawa has appeared on TV and radio programs as a TV personality as well as in advertisements. She has a diverse range of interests and hobbies which include music, reading, anime, railways, and sumo. Ichikawa has contributed to a serial in a technical magazine based on her wide-ranging knowledge, and she is versed in the cultures of a number of different fields.
Masakazu Hashimoto
Managing Executive Officer Sojitz Corporation / COO, Infrastructure & Healthcare Division
Graduated from Hitotsubashi University before joining Nissho Iwai Corporation (current: Sojitz) in 1990. Completed an overseas assignment in the U.S. before being appointed General Manager of the Environment & Urban Infrastructure Development Office in 2011 and Executive Officer and COO of the Infrastructure & Environment Business Division in 2017. Appointed to his current post in April 2021.