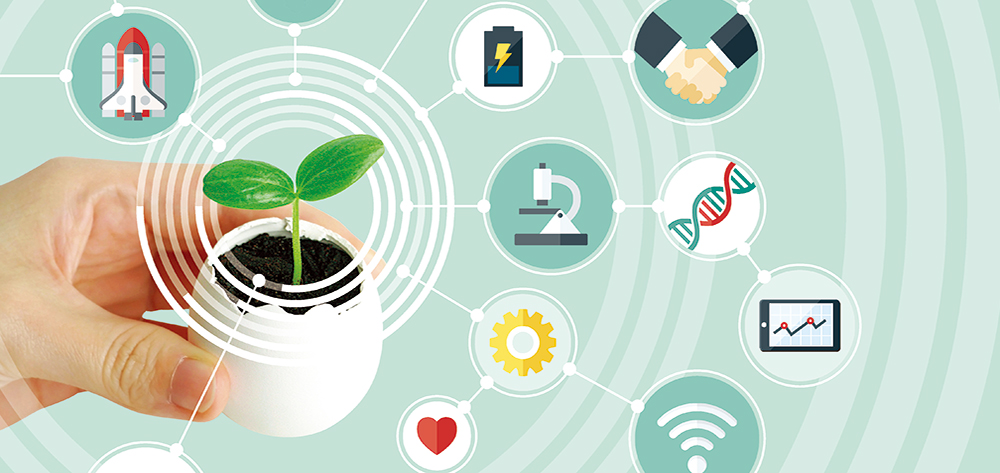 To develop existing business as well as to create new business, Sojitz must acquire and strengthen its functions that incorporate innovation. Each and every individual's ideas are indispensable to the process of realizing this innovation.
Sojitz Group is working to promote the creation of innovation as part of its efforts to pursue growth-oriented initiatives for the future. Read on for an introduction to Sojitz's current innovation initiatives.
Innovation: Planting the Seeds for Future Business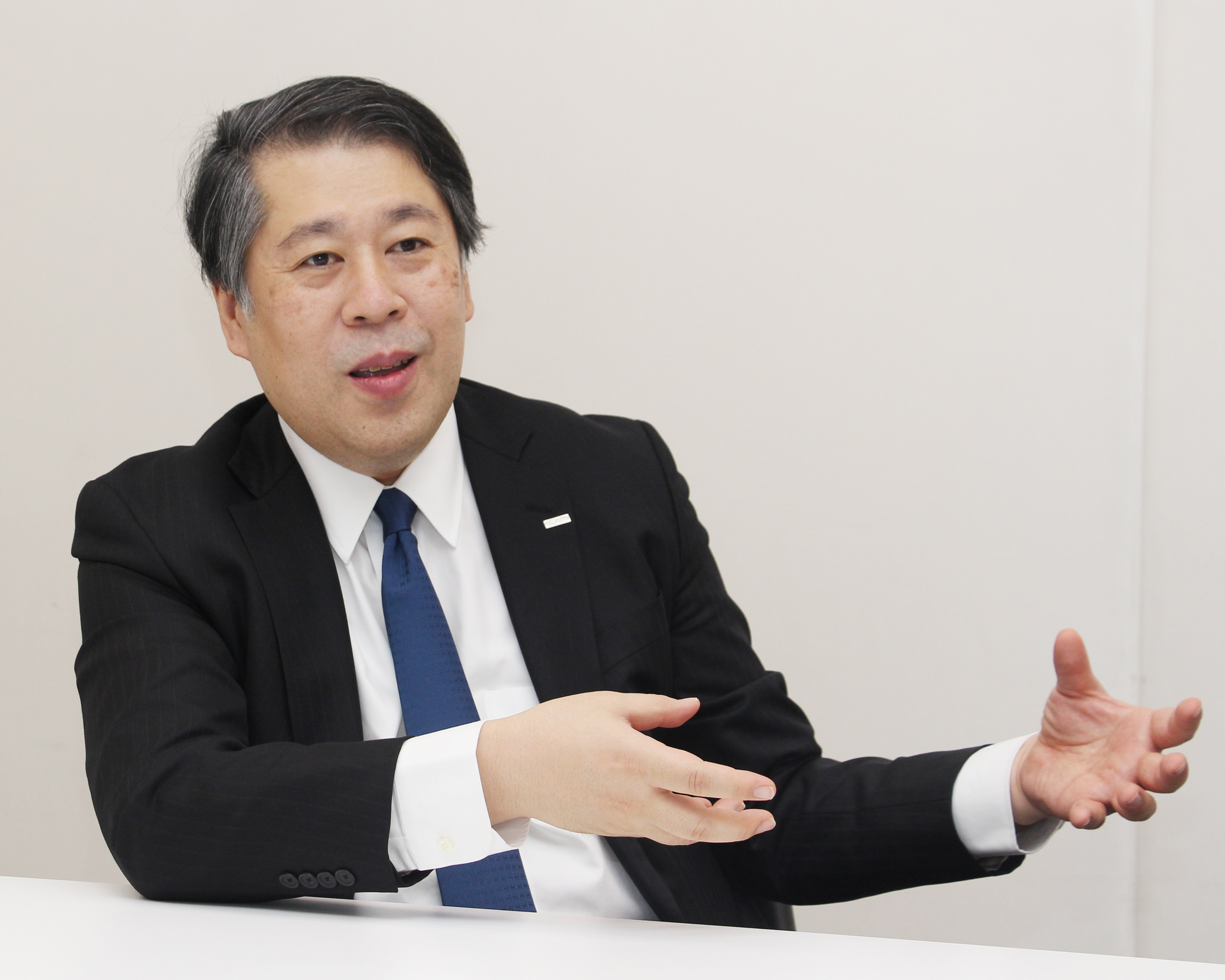 Yasuhisa Nakao
Executive Officer, COO
Business Innovation Office
The digital revolution has changed the global economic environment in which general trading companies operate. For instance, multiple people and companies are involved in movement of goods; however, with the introduction of new digital technologies, the distance between manufacturer and consumer becomes much closer. As general trading companies that play a pivotal role in routing goods, we cannot continue doing the same work under these circumstances. With the current environment beginning to undergo drastic changes, it is imperative that we revolutionize our business models through innovation.
Sojitz Group has invested in innovation as one of its initiatives for growth under Medium-term Management Plan 2020—Commitment to Growth—. In addition to our current initiatives, Sojitz must continue its long-term investments in innovation in the new medium-term management plan, looking ahead to the next 20 to 30 years. When we consider what Sojitz Group will look like in the future over the long-term, we can see that investing in innovation is equivalent to sowing seeds for the company's future.
We are identifying key areas for involvement now to strategically sow seeds down the road. We are focusing on the mobility industry in which transportation continues to evolve, as well as on the healthcare industry, which has garnered a great deal of attention during the global pandemic. Moving forward, we will also expand into different fields, eventually involving all of Sojitz Group's business areas.
What concrete steps will we take to pursue innovation? At Sojitz Group, we will strive to take existing business and develop these through digital technologies, promoting new business through digital transformation (DX). Additionally, we will discover startups and invest in ventures that create business. It is important that business divisions do not carry out these steps alone; it should be a collaborative process that extends beyond divisional units. As a general trading company with offices around the world and an expansive network, Sojitz will leverage its strengths to expand the possibilities and potential of innovation through greater intersection and fusion of businesses.
The models for bringing about innovation include: "seed-driven innovation" in which the development of new technologies and services are the drivers of innovation, and "needs-pull innovation" where innovation is created in response to consumer needs. As the Business Innovation Office is adept at finding "seeds" of innovation while business departments closest to those working on-site are experts at discerning the needs of customers, let us work together in the quest for innovation.
I'd like to share my two expectations for each individual member of Sojitz Group. First, be curious. I'd like for you to consider how your current skill set and strengths can be utilized, imagining different possibilities. Another thing: Do not limit the scope of your own work. It's important to be open to the idea of collaborating with others in an entirely different field to create something together. Additionally, please take note of the trends at each of Sojitz's offices overseas and bring these ideas to Japan. Innovation requires cutting-edge information from around the world.
Innovation doesn't yield immediate returns. Once planted, seeds must be watered, given fertilizer, and grow before there is fruit to harvest. Just as the harvest cycle takes time, innovation also requires patience. Even so, I hope you will all continue to take on challenges and see innovation as a starting point for expanding business further.
Supporting the Creation of New Business with the Business Innovation Office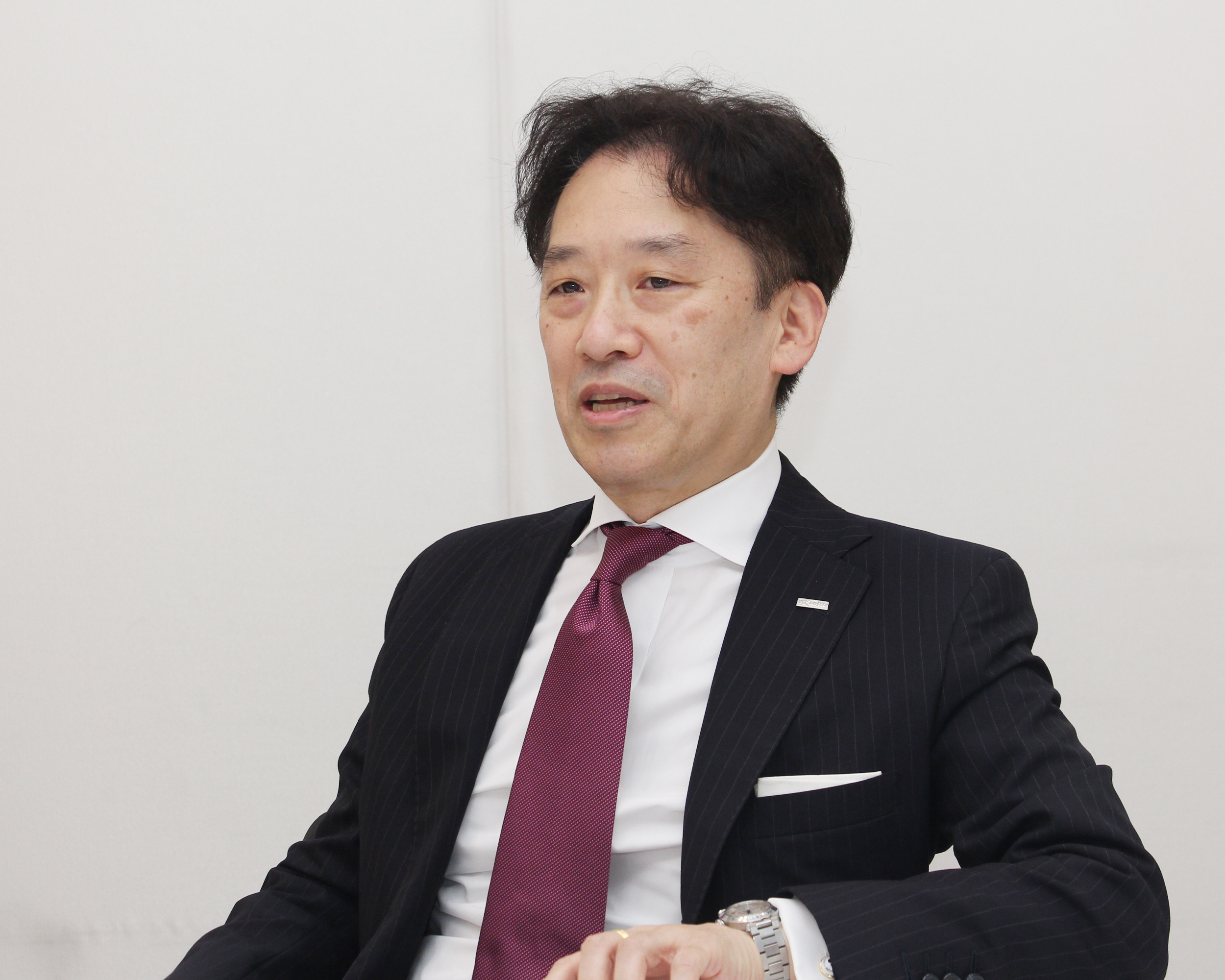 Hideo Miyauchi
General Manager
Business Innovation Office
The Business Innovation Office (the BI Office) is a specialized team dedicated to innovation that was established in April 2018 to coincide with the start of the Medium-term Management Plan 2020. The BI Office's mission is to use digital technologies to both develop existing business and to promote new business in the DX and AI fields, while investing in startups through CVC investments to create new business.
The BI Office's activities are structured in three parts: promoting digitalization via the Digital Transformation Sect. (DX Sect.), investing in startups through the Investment & Business Development Sect., and gathering information at our overseas offices (U.S., India, and China) to promote the digitalization and investment of these sections. We also work closely with the Sojitz Institute of Innovative Technologies (SIIT), which is an organization specializing in the latest technologies.
The DX Sect. works with business departments and Sojitz subsidiaries, proposing and supporting new businesses using digital technologies and ways to make existing business more efficient, in addition to plans to increase earnings. The team is also in charge of RPA (robotic process automation) creating robots to improve work processes to make them more efficient, which successfully cuts down working hours. As digital technologies and AI become indispensable to on-site businesses, we are offering training sessions so that employees can acquire data analysis skills and essential knowledge relating to digitalization and AI.
The Investment & Business Development Sect. proposes investments and collaborations with startups. Members of the Investment & Business Development Sect. work with fund managers overseas and in Japan to seek out projects that are in line with Sojitz's needs, create a plan for collaboration with the business departments, and then proceed with the investment. In some cases, a project originates from a need within the business departments, but in other cases the BI Office plans and offers proposals to the business departments. At the San Jose Office in the U.S., members of the office compile updates on Silicon Valley Report that are then posted on the company's intranet.
Embarking on something new can be difficult in the face of maintaining existing businesses. When speaking with business departments, it is clear that each department has its own concerns and challenges, and the BI Office can provide assistance when it comes to these challenges by finding case studies that serve as model solutions. Many of Sojitz's business partners are also pursuing innovation now, and the BI Office will obtain information at a faster pace to move ahead, offering its full support to ensure business departments can take an offensive approach.
Sojitz's Main Innovation Projects