Sojitz is involved in the sale and manufacture of compound chemical fertilizers, with three Group companies established in Thailand, the Philippines, and Vietnam. The products manufactured by these companies boast top market shares in their respective countries. Sojitz has created the largest compound chemical fertilizer manufacturing and sales group in Southeast Asia, which supports Asia's increased demand for food production by helping to increase per unit agricultural yield and provides solutions to labor shortages.
Over 40 Years of History
The story begins with the founding of Thai Central Chemical Public Company Ltd. in 1973 as a joint venture aimed at capturing the projected rise in demand for fertilizer in Thailand's rice-based agrarian society. This was the first time for a general trading company to enter the fertilizer business overseas. We later expanded operations to the Philippines and Vietnam in 1995. Today, these companies hold top market shares in each of their countries thanks to their fertilizers' sterling quality, and they supply a wide range of products such as coffee, tea, and fruit primarily to the U.S.
When TCCC was first established in 1973, production was at 100 thousand tons, a number which has risen to an annual production of 1.2 million tons today as the company has continued to build new production plants. TCCC now prides itself on being the largest private fertilizer company in all of Southeast Asia. Fertilizer manufactured by TCCC is sold domestically in Thailand through approximately 400 dealers, thereby contributing to the growth of Thailand's economy by increasing agricultural yield and reshoring fertilizer production.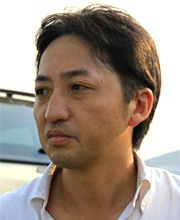 TCCC Director,
Jiro Nishiyama
"Gaining the trust of our farmers and dealers is by far the most important part of the job. We are in frequent communication regarding production management, and keep in contact with our farmers and dealers through TCCC-organized events. We take the feedback we've received and use it to improve our quality as well as develop new products. At the end of the day, we want to continue being a brand people love," explained TCCC Director Jiro Nishiyama. "There was a tough time in the 90s when other general trading companies and local manufacturers entered the market, but in the end these latecomers withdrew. Why? Because farmers chose TCCC fertilizer. For over 40 years since our company was first founded, we have continued to provide high quality products and contribute to agricultural advancements and economic development in Thailand. This has led us to become the respected brand we are today."
TCCC President,
Kyosuke Sasaki
"Our ability to provide a stable production of a wide-variety of products helps give farmers peace of mind. Although operating in a market so easily impacted by the weather has its difficulties, we are so happy to contribute to agriculture in Thailand—where 40% of the land is farmland and 40% of the working population is made up of farmers."
Going forward, TCCC plans to expand its scale of production and distribution beyond Thailand to countries which continue to show agricultural development—namely, Cambodia, Laos, and Myanmar.
As population growth continues and diets diversify to include higher grain consumption, TCCC will continue to enrich peoples' lives through its fertilizer manufacturing business.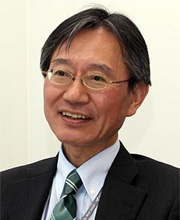 Grain & Agribusiness Dept.
General Manager, Ko Tojima
"In the 1970s, we were the first general trading company to enter the compound chemical fertilizer business overseas. We predicted the rise in demand for compound chemical fertilizers in Southeast Asia—a region which was on the cusp of its economic growth at the time—after witnessing the same phenomenon in Japan. Labor-saving technologies were becoming necessary as youth migrated to urban areas and the average age of the farm laborer rose. We established our business based on Thailand's situation at the time, anticipating that it would be the first agrarian country to exhibit rising demand for compound chemical fertilizers. In Thailand, it was common practice for separate fertilizers to be used for each of the three central plant nutrients: Nitrogen, Phosphorus, and Potassium. However, the single fertilizer technique can result in the overuse of fertilizer. The compound chemical fertilizer which we built our business around combines all three nutrients into a single fertilizer customized to each crop and soil type in terms of composition and quantity, making it possible for fertilizer to be used without creating excess waste. In this way, we gradually built up our user base by providing quality, cost-effective fertilizer."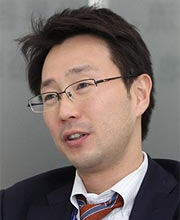 Fertilizer Business Promotion Sect.
Manager, Satoshi Okazaki
Since farmers' income depends on each harvest, they tend to be conservative when it comes to adopting a new farming technique or changing their brand of fertilizer. Given that these are our main customers, it was very difficult for us to sell and promote the use of a new brand of fertilizer at first. We put our efforts into spreading the use of compound fertilizers, separating our sales unit from our sales promotion unit. We had the sales team sell to dealers who possessed sales, distribution, and financial functions, while the sales promotion unit promoted the sale and spread of fertilizer by setting up demonstration farms and holding farming seminars. We marketed TCCC fertilizer as a means of increasing crop yield by introducing the merits of using compound chemical fertilizers and showing how crops at demonstration farms were coming along.
Fertilizer Manufacturing: The Process from Procuring Raw Materials to Delivering Fertilizer to Farmers
Raw materials are shipped from the tributary of the Chao Phraya River

A power shovel is used to load raw materials onto the terminal connected to the plant

Raw materials are stored inside the fertilizer plant

Fertilizer is manufactured from Nitrogen, Phosphorus, and Potassium

Inside the Controller Room

Monitors constantly confirm that all processes are running smoothly

Finished products are stored

The product is loaded onto trucks and shipped to dealers

Fertilizer is delivered to farmers

Fertilizer being used in a rice paddy

TCCC employees with Thai farmers