<Department>Automotive Sect. 1, Automotive Dept. 1

<Assignment Locations>Practical training: Top Car Veículos S.A.

<Assignment Period>Language training: August 2019–January 2020
Practical training: February 2020–January 2021
Assignment Location and Work Duties
After completing roughly six months of Portuguese language training, I was assigned to Top Car Veículos S.A., an 80% Sojitz equity interest, for about one year of practical training. At Top Car, I facilitated communication between Tokyo HQ and the region, and managed projects including on-site operational improvements and establishment of new dealerships. Top Car is an automotive dealership with over 20 years of experience handling two-wheeled and four-wheeled BMW and MINI brand vehicles in Brazil's southern state of Santa Catarina. Santa Catarina is home to a relatively affluent demographic, and BMW also has its own factory in the state. Top Car currently operates seven dealerships in five Santa Catarina cities, and despite recent economic instability, the company is steadily increasing its auto sales thanks to the stable demand for premium brand vehicles in the region.
Challenges, Lessons Learned, and Skills for the Future
The number of COVID-19 infections surged in Brazil soon after I arrived, and I switched to working from home before I had the chance to build relationships with anyone at Top Car. When assigning work tasks or asking questions, I often got replies from staff that were completely different from what I expected. Differences in our senses of time and punctuality caused disruptions to workflows, and I often struggled to find a solution.
Top Car's CEO, a Sojitz employee on secondment from Tokyo HQ, told me that I needed to work to understand the cultural differences and see things from the local staff's point of view. He said that if I thoroughly and clearly explain the context surrounding the work I assign, then I can trust that they will follow through. I put his advice into practice, and work began to progress much more smoothly.
Moving forward, I hope to apply everything I learned through this experience to my work. It is my goal to become a leader who can successfully manage organizations made up of people from diverse backgrounds, both overseas and in Japan.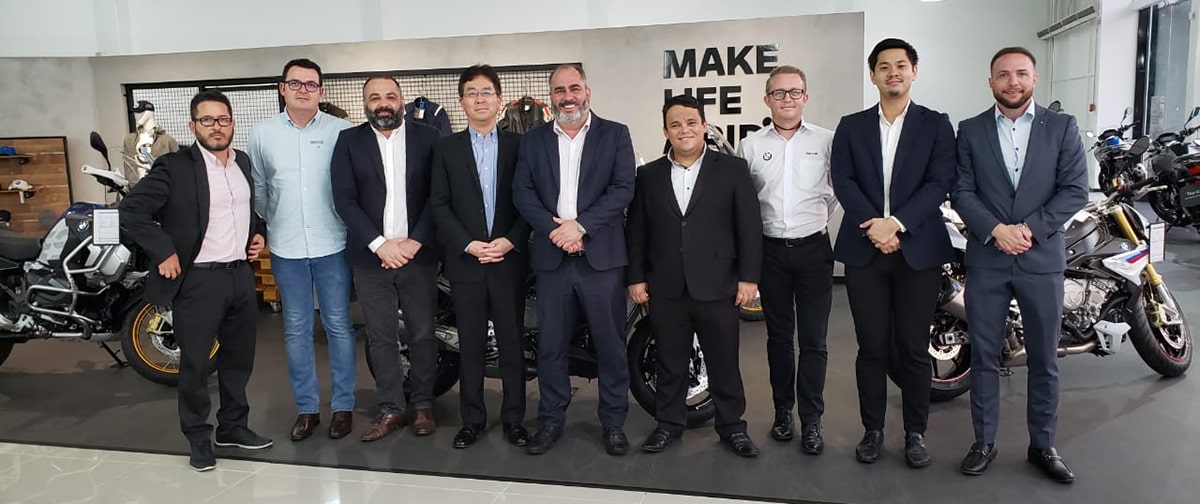 Izumitani with Top Car CEO and members of management at the opening of a new dealership in Chapeco (Izumitani pictured second from right)
Izumitani with Top Car CEO and members of management at the opening of a new dealership in Chapeco (Izumitani pictured second from right)