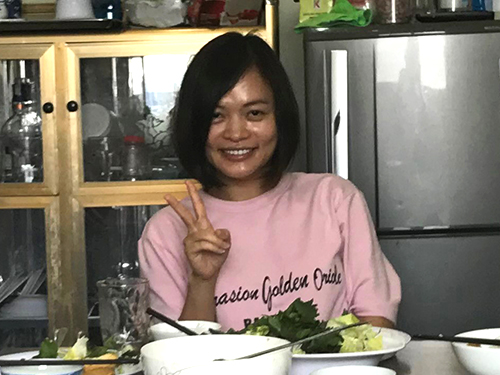 <Department>Energy & Industrial Infrastructure Business Dept. →
(After the training period)Long Duc Investment Company Limited

<Assignment Location>Long Duc Investment Company Limited

<Assignment Period>August 2019 – July 2020
Assignment Location and Work Duties
For my training, I was dispatched as an advisor to the General Director of Long Duc Industrial Park in Long Thành District, Đồng Nai Province, about 40 km east of Ho Chi Minh City. In addition to supporting the marketing, technical, and administrative departments in carrying out their duties and being involved in the operations of the company by handling governmental and other matters, I also gathered information and studied business schemes for the development of new industrial parks.
Challenges, Lessons Learned, and Skills for the Future
Amidst the rapidly growing Vietnamese economy, local companies are entering the industrial park business, and competition to acquire new development projects is intensifying. While consulting with the General Director on a daily basis, I sorted through information obtained from a wide range of channels utilizing our personal networks, organized it into a prioritized list, and shared it with Sojitz HQ for further consideration. In building new businesses, I realized that it is necessary to understand changes in the business environment and move flexibly without being bound by existing frameworks or limitations.
While I was on assignment, it seemed like there was always room for improvement in a number of areas, and I found myself thinking that everything needed to be reformed. However, I realize the importance of clarifying my mission and carrying out my tasks in a balanced manner while prioritizing what I needed to do within the limited time I had on-site.
Local Culture
In the past, many Vietnamese people liked to drink on the job, but recently, with rising health consciousness, more and more people are drinking only when socializing.

Social networking has become a tool to build connections in business as well, and social networking with foreigners seems to be well received, so you may want to try it with your Vietnamese clients!
Memorable Moments
In March 2020, due to the spread of the COVID-19 pandemic, we had no choice but to sleep at the industrial park. Staying in the electrical room in the industrial park allowed me to communicate more with the on-site operators, who I usually didn't interact with directly, and to deepen my understanding of the specialized field of electrical operations.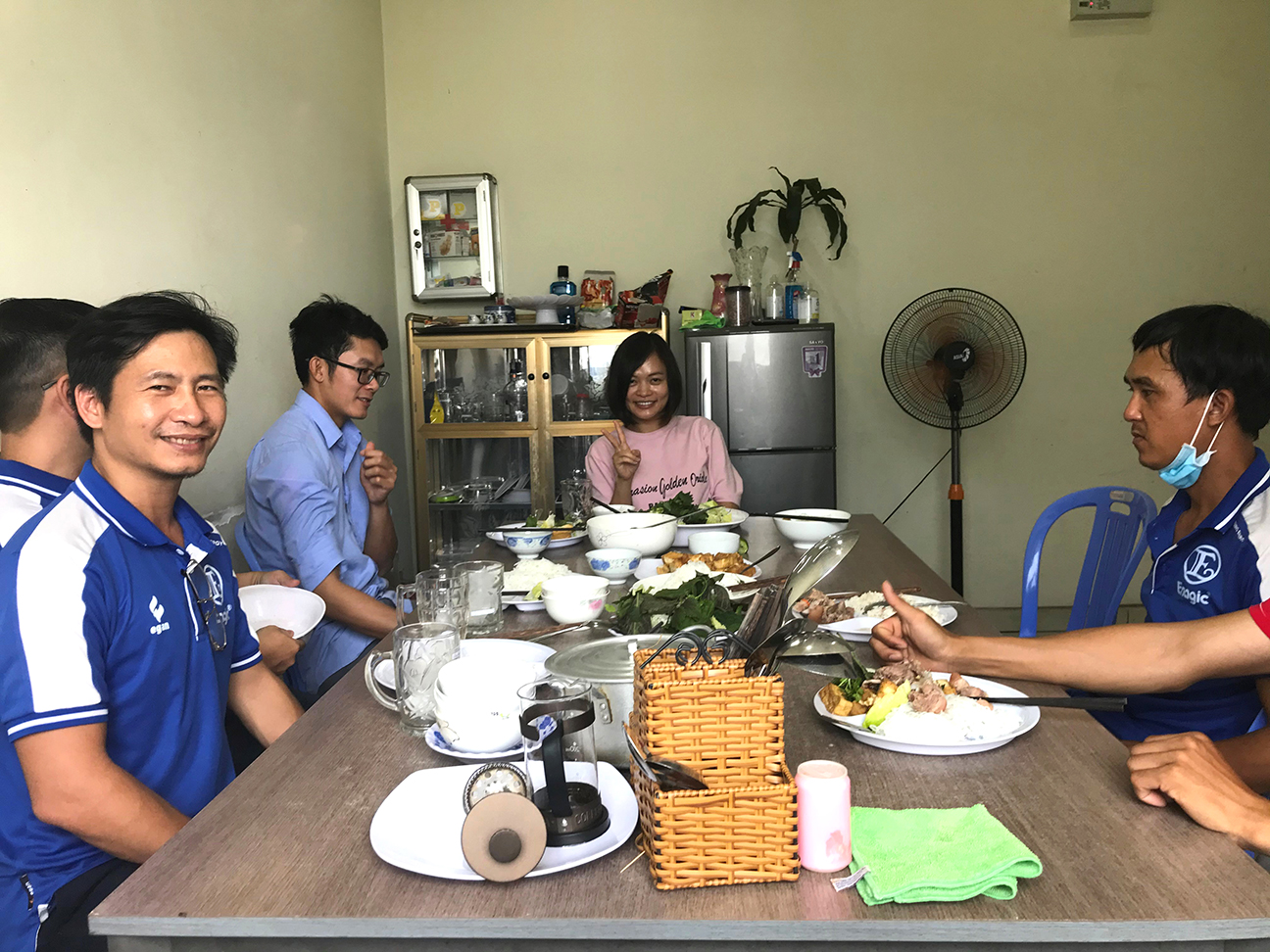 Lunch in the electrical room. The on-site operators prepared everything!
Here is me playing golf, which I picked up after coming to Vietnam. During a competition hosted by Long Duc Industrial Park, I achieved my first victory in a closest-to-the-pin contest!