On March 13th, a groundbreaking ceremony for the Ramu Transmission System Reinforcement Project was held at the planned site of the Singsing transformer substation in Papua New Guinea. Sojitz Machinery Corporation was jointly awarded this project together with KEC International Ltd., an Indian engineering firm.

Attendees of the ceremony included Sam Basil, the Minister for Communications, Information Technology and Energy (currently the Treasurer) of Papua New Guinea, and Akinori Iwakiri, the branch director of Sojitz Australia Ltd. Port Moresby Office.

This project will add additional lines to the existing power line system that supplies electric power to Lae, the second-largest city in Papua New Guinea, and it will also service existing and build new transformer substations. The project is being carried out through an ODA loan scheme from the Japanese government.

By providing electric power safely and reliably, the project seeks not only to improve the living conditions of inhabitants of the region, but also to contribute to the development of regional industries, such as mining.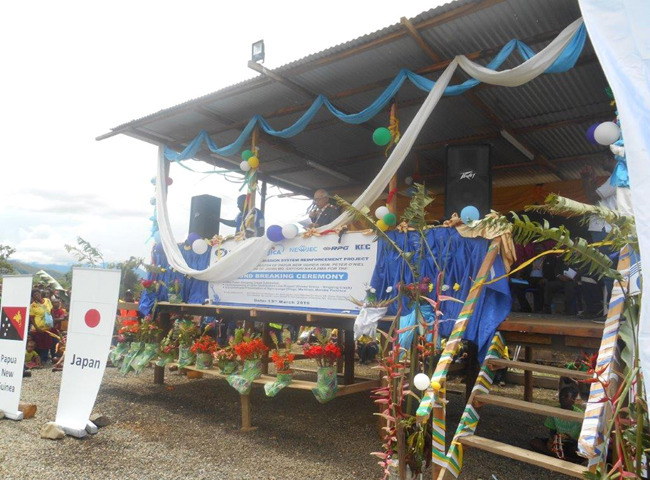 The scene of the groundbreaking ceremony