On July 8th, Sojitz received the "Strategic Transformation Award" from Blue Prism Co., Ltd., a software company providing Sojitz with robotic process automation (RPA) software.

Blue Prism selects users demonstrating business transformation through use of intelligent automation as part of its annual "Japan Customer Circle of Excellence" awards. This year, Sojitz was one of six companies to be selected for Blue Prism's Japan award in recognition for its efforts to increase operational efficiency through RPA and other methodologies and to promote DX human resource development as part of its company-wide digital transformation (DX) initiative.

Blue Prism President Taishi Hase (right) presents the award trophy to COO Toshiaki Kasai (left) of the Human Resources Dept. and General Affairs & IT Operation Dept.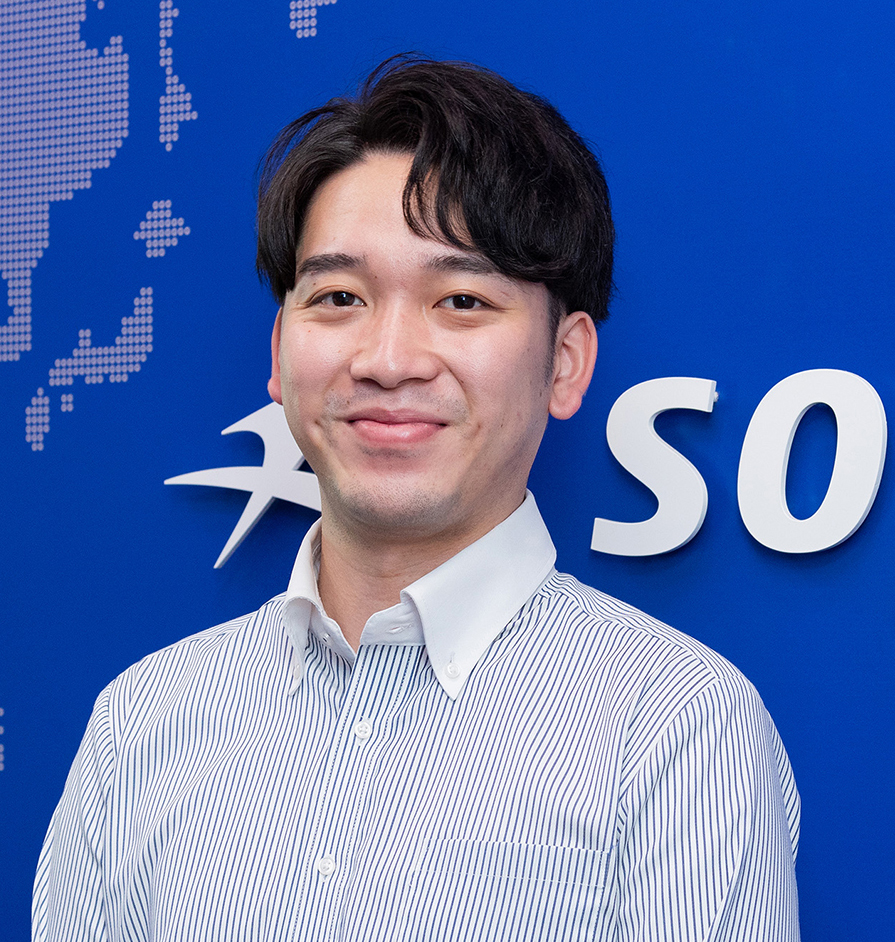 Tomoki Shimizu
Business Systems Sect., General Affairs & IT Operation Dept.

In our Next-generation IT Promotion Team, we are working to support greater work process efficiency through the introduction of RPA. We currently have over 90 types of robots in operation. As of March 2021, we had successfully reduced 20,000 hours of annual labor. While we initially began with the more straightforward process of replacing robots, we now provide support with Business Process Re-engineering (BPR), the fundamental redesign of workflows, before introducing robots.

Going forward, we will continue to apply existing robots across organizations, while simultaneously creating new robots, raising awareness of RPA within Sojitz, and creating a user-friendly environment. By improving operational efficiency, our goal is to provide employees with more time to pursue creative work.