Sojitz Group company Nissho Electronics Corporation held their 50th anniversary on February 15th in Tokyo. Approximately 500 business partners and customers attended the massive event.

The first part included a keynote speech by special guest Yoichi Ochiai on "Business Strategy, Diversity, and Inclusion in the Age of Digital Transformation." This was followed by a film featuring dramatic renditions of employees' accomplishments. After that, three VIP guests (including Sojitz Corporation President & CEO Masayoshi Fujimoto) made speeches before joining others for a ceremonial sake barrel opening and toast.

President Okamura swore that his company would continue to make greater strides towards the future: "We have reached our 50th anniversary thanks to your support. Going forward, we will continue to take on new challenges as 'Your Best Partner.'"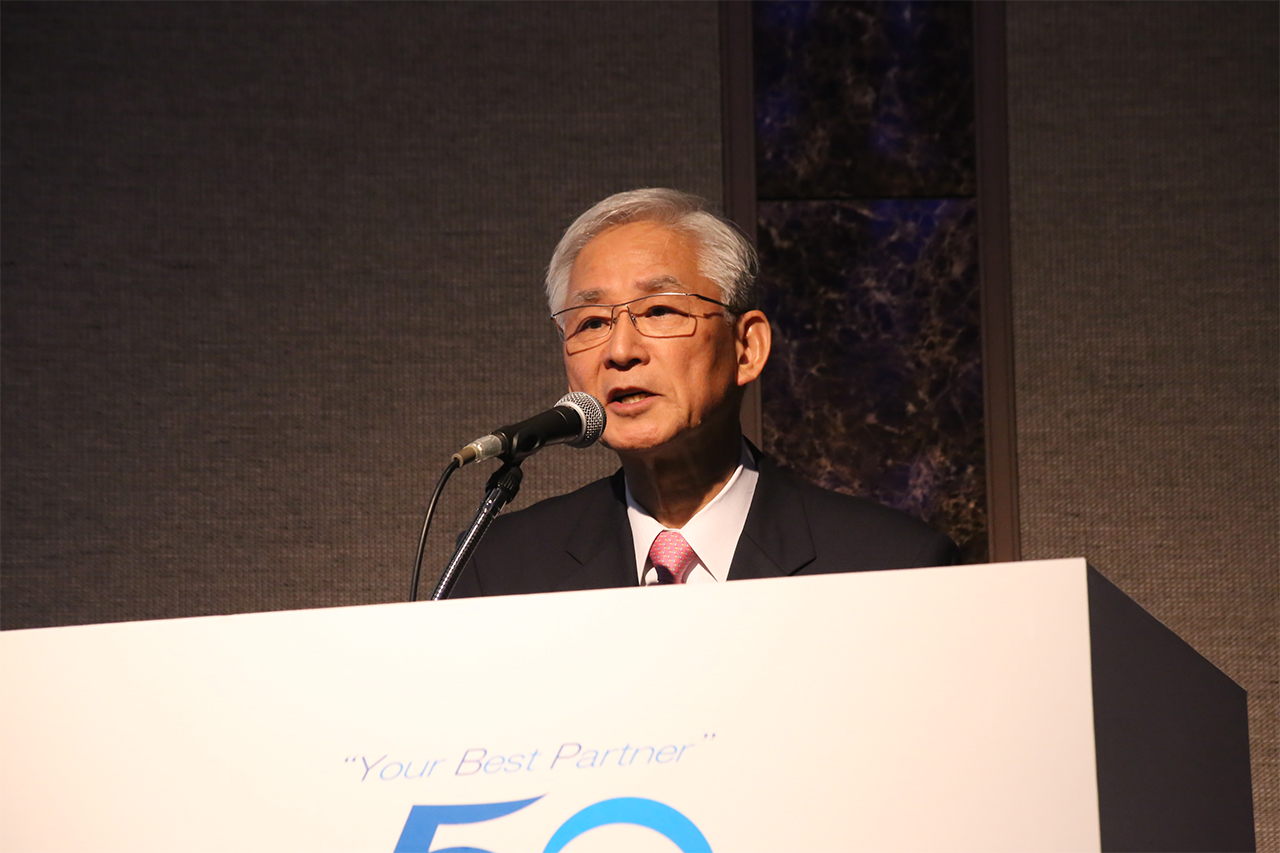 President & CEO Masakazu Okamura gives his address.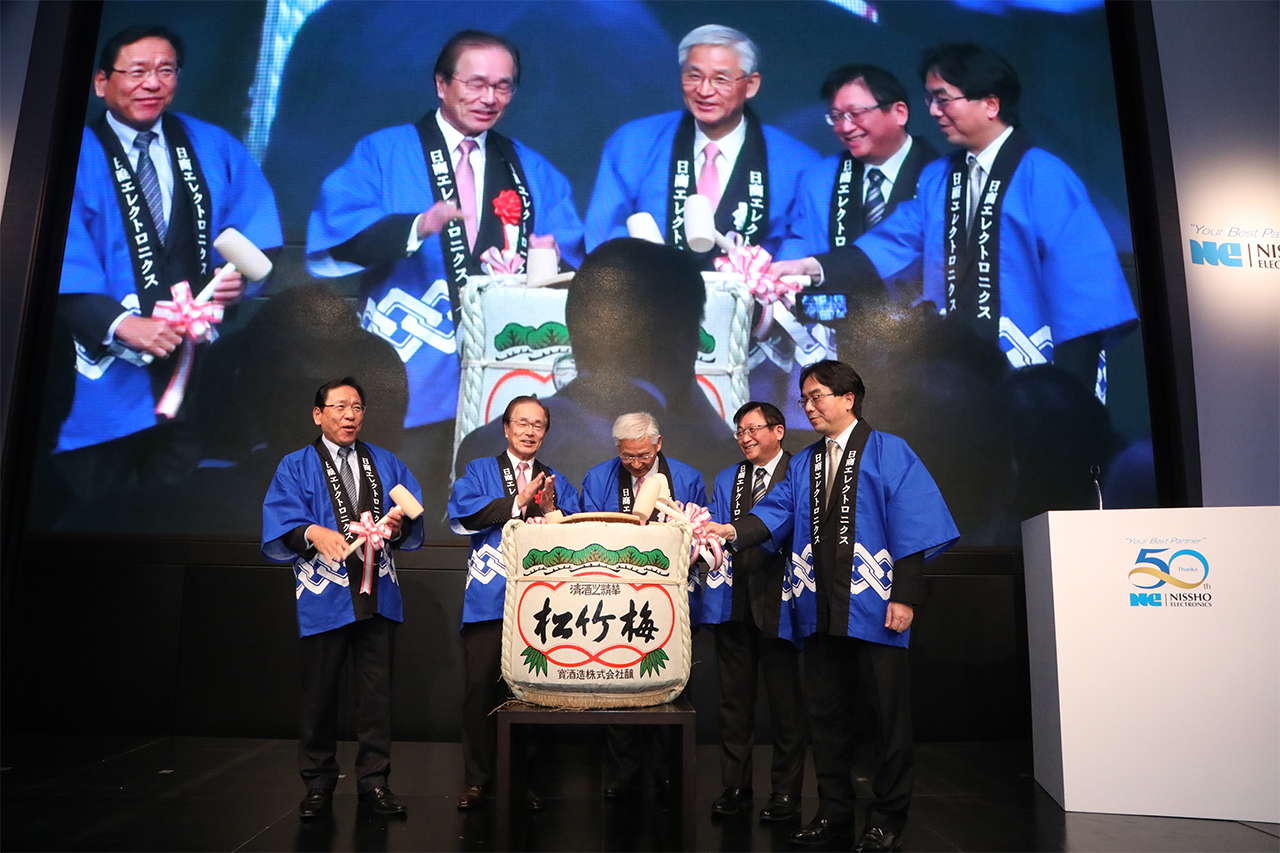 President Okamura breaks open a ceremonial sake barrel alongside other important guests.