Nasu Garden Outlet, operated by Sojitz Commerce Development Corporation in Nasushiobara, Tochigi, held a promotional event for Shiobara Onsen on June 27–28 to support the local community in the Nasu area. On each day of the event, the first 100 visitors who made a purchase of 5,000 yen or more at any store in the outlet mall were presented with two liters of natural Shiobara hot spring water, through cooperation with the Shiobara Onsen Tourist Association.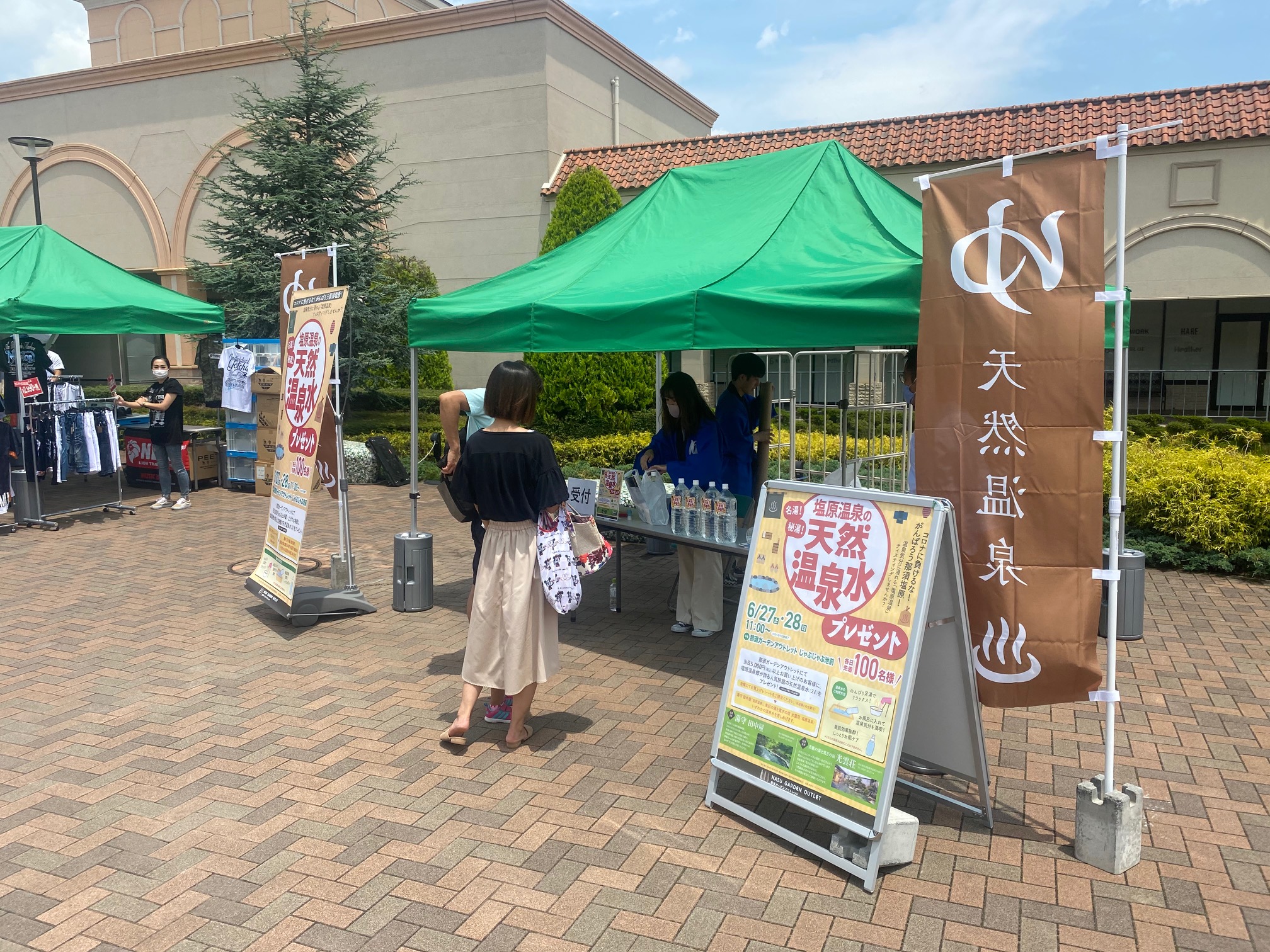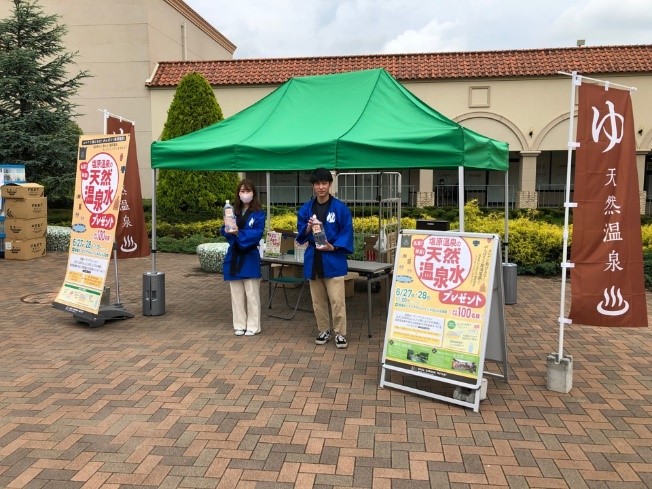 The second round of Loco Style Mart's* "drive-through vegetable stand" event was also held on June 29, after a successful first run in May. Customers reserved their items beforehand, then visited the store for pick-up at their designated time and location. Local vegetables and seasonings were sold using a drive-through system, making use of the mall's spacious grounds to maintain social distancing.

*A store selling regional specialty goods produced by local farmers and producers



Set of local specialty vegetables hand-selected by Loco Style Mart
The number of visitors to the hot springs in Nasu has decreased due to the spread of the novel coronavirus, making it more difficult to share the highland vegetables and other produce that make up Nasu's rich natural bounty. The inspiration for these events came from a desire to make Nasu's delicious produce more accessible to consumers, and to promote what makes the region special.

To bring excitement to the local area, the outlet mall is currently working in collaboration with local hot spring inns to plan a summer event that families—particularly those with children—can enjoy while taking a break from the summer heat.

Nasu Garden Outlet will continue to work with the local community in order to contribute to revitalization across the Nasu region.