Sojitz Kelanitissa combined-cycle power plant (generation capacity: 163 MW), a Sojitz equity interest in Sri Lanka, was awarded the Gold Award in the category for multinational companies in Sri Lanka's National Occupational Safety and Health Excellence Awards hosted by Sri Lanka's Ministry of Labour & Trade Union Relations.

Sojitz Kelanitissa was awarded the Gold Award in 2014 as well, and this marks the plant's second consecutive Gold Award. Sojitz Kelanitissa was commended for its unwavering efforts to maintain safe operations and recognized for its 14-year accident-free record during which the plant was never forced to close due to injuries.

Sojitz Kelanitissa power plant is proud to be responsible for supporting important infrastructure in Sri Lanka and will continue to make safety its number one priority in its operations. Going forward, Sojitz will use the operational know-how it has acquired over the years through the Sojitz Kelanitissa plant to develop new power plant businesses in the future.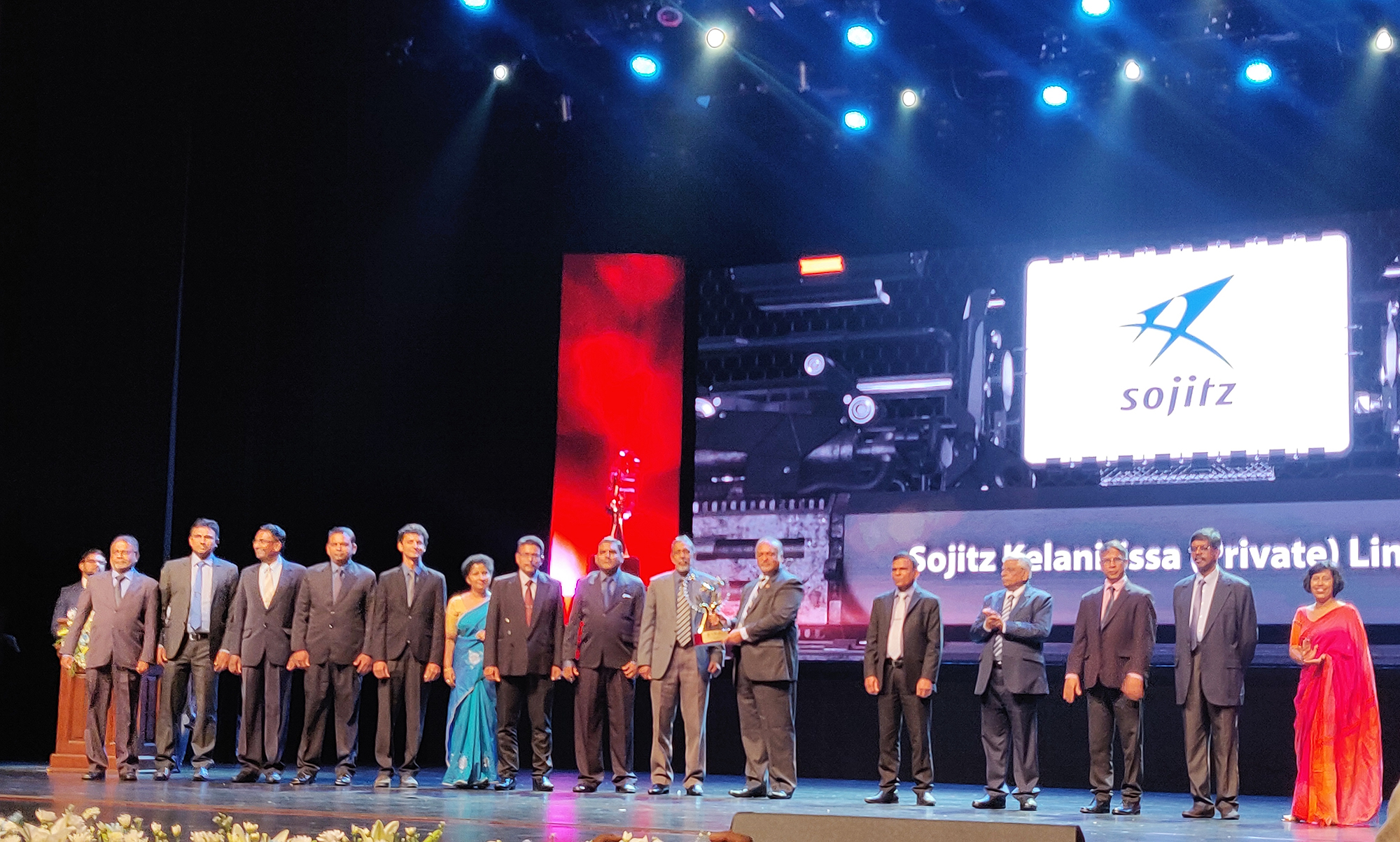 Award ceremony