On September 6, a grand opening ceremony was held for S4 Solar Power Plant (formerly "Huatacondo"; generation capacity 98,000 KW) in northern Chile in the Tarapacá Region.

The power plant began operations at the end of April after it was connected to the trunk line in the northern area. The opening ceremony attracted close to 80 attendees, which included Japan's Ambassador Extraordinary and Plenipotentiary Yoshinobu Hiraishi, Chile's Energy Minister Juan Carlos Jobet, Regional Mayor of Tarapacá Miguel Angel Quezada, and other government officials. Attendees from Sojitz included SMEO Ryutaro Hirai, EO Masakazu Hashimoto, and Vice President for the Americas Toshifumi Murata. A tour of the Atacama Desert solar power plant was held together with financing partners Shikoku Electric Power, NEXI, and other members of the syndicate to observe the 320,000 solar panels spread across the desert.

Sojitz will continue its efforts to supply clean energy to Chile in order to contribute to development in the country's northern region.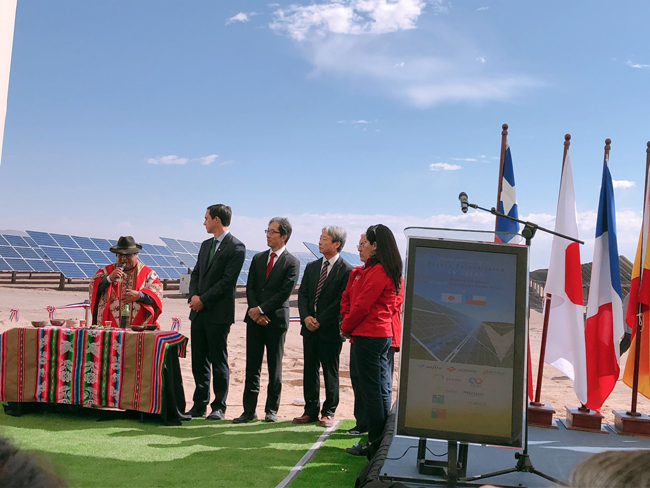 The opening included a traditional north Chilean ritual ceremony