On July 2nd, a ceremony was held to mark the conclusion of the deal for the Yunlin offshore wind power project.

This project, which marks Sojitz's first foray into offshore wind farms, calls for the construction of an offshore windfarm by December 2021. The windfarm will generate electricity and sell it to Taiwan Power Company over a 20-year period using a feed-in tariff scheme.

Around 150 attendees were present at the ceremony, including delegates from the government of Taiwan, financial institutions, and power companies. From Sojitz, Energy & Social Infrastructure Division COO Masakazu Hashimoto was in attendance, along with Sojitz Taiwan Corporation President Hisashi Sakaue and members of the Environmental Infrastructure Department. Going forward, Sojitz will continue to provide solutions to social and environmental issues and promote new business synergies by actively pursuing renewable energy projects in Japan and overseas.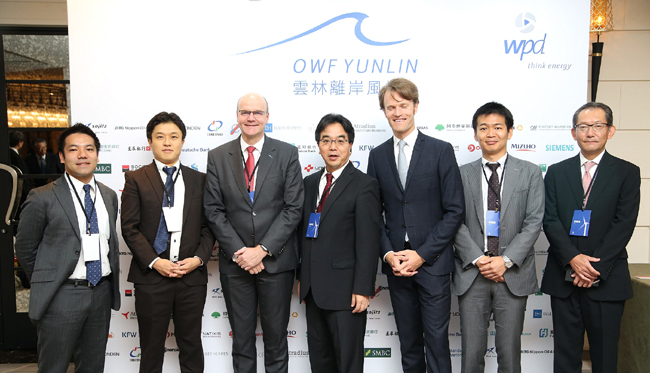 At the ceremony